October's the perfect month for all things monster-themed, even better, this readathon is built around a personal favourite film of mine: Monsters University!
Just like in the film, we'll join a team (or rather frat or sorority really, I guess?) and compete across five Scare Games challenges to see who make the scariest Monster and the best candidate for joining Monsters Inc upon graduation. Although all teams do the same 5 games, each team has their own version of the prompts.
I'm revisiting my teen years, and joining the moody-looking goth girls on Team HSS.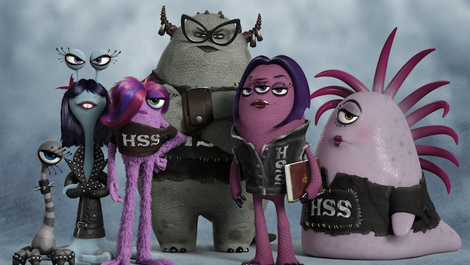 Toxicity Challenge
Read a book with a snake on the cover.
The Midnight Lie (Forgotten Gods #1) by Marie Rutkoski
Avoid the Parent
Read a book where the main character has colourful hair.
Lakesedge (World at the Lake's Edge, #1) by Lyndall Clipstone
Don't Scare the Teen
Read a book that's been on your TBR the longest.
Gothic Tales by Elizabeth Gaskell
Hide and Seek
Read a book that features a game.
The Trials of Morrigan Crow (Nevermoor, #1) by Jessica Townsend
Simulated Game
Read a book with a person on the cover.
A Dowry of Blood by S.T. Gibson