I'm such a huge Disney and Pixar fan that signing up for this readathon was an absolute no brainer!
There's 14 prompts and a challenge to 'rewatch' the prompts if you can in order to reach a total of 28 books.
For now, I'm going to aim for 15 books: one for each of the prompts and one rewatch. I've got a lot more free time this month but since it's Camp NaNoWrioMo and I'm also taking part in two other readathons, I could end up reading loads or very little.
Some of these prompts were pretty tricky, so I'd love to hear suggestions in case I do squeeze in a few more 'rewatchs'.
Pixarathon runs from 1st to 31st July.
The Twitter account with all the details is @Pixarathon.

Toy Story is all about fun, friendship and children's toys: Read a middle-grade.
The Mesmerist by Ronald L. Smith
In A Bug's Life Flick saves the day with one of his inventions: Read a book featuring inventions or an inventor.
Heart of Iron (Heart of Iron, #1) by Ashley Poston
To power Monstropolis you need scream power: Read a book that will scare you.
Northanger Abbey by Jane Austen
Burn the Dark (Malus Domestica #1) by S.A. Hunt
In Finding Nemo, Dory finds a new family for herself in Marlin and Nemo: Read a book featuring found families.
The Winter Companion (Parish Orphans of Devon #4) by Mimi Matthews
Even though superheroes are banned, the Parr family still try to save the day: Read a book about fighting for good.
Cinderella Is Dead by Kalynn Bayron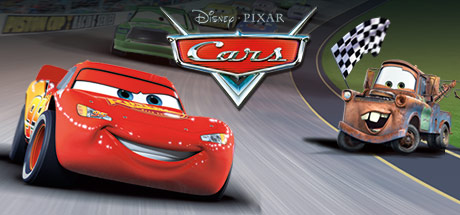 Lightning McQueen is on his way to fame and fortune: Read a book featuring celebrities or fame.
Boyfriend Material by Alexis Hall

Linguine and Remy are an odd pair in Ratatouille: Read a book about an unlikely friendship.
The House in the Cerulean Sea by T.J. Klune
In Wall.E, Earth has been abandoned because it can no longer sustain life: Read a novel about a dystopian future.
Sparks (Blackout #2) by Kit Mallory
Russell Is a ray of sunshine, but Carl Is as grumpy as can be in the movie UP: Read a book featuring characters with a grumpy/sunshine dynamic.
The Lightning-Struck Heart (Tales From Verania #1) by T.J. Klune
In Brave, Merida accidentally gets a curse put on her mother: Read a book featuring an interesting mother/daughter dynamic.
Lady Susan by Jane Austen
Joy is just one of the emotions you get to follow in the movie Inside Out: Read a book that will give you all the feels.
Hairpin Curves by Elia Winters

The Good Dinosaur features, you guessed it, dinosaurs, but also cavemen: Read a book that takes place in a historical setting.
Charlotte by Helen Moffett
Coco celebrates Mexican music, and culture: Read a book by a Latinx author.
Woven in Moonlight (Woven in Moonlight #1) by Isabel Ibañez
Onward follows two brothers, Ian and Barley, on a quest to break a curse: Read a book with a focus on sibling relationships.
Sisters of Sword and Song by Rebecca Ross