The '90s Cartoon Book Tag was created by Ben Sanders.
Who doesn't love 90s cartoons? And combining them with book prompts?! I just couldn't pass up this tag.
Let me know some of your favourite 90's cartoons in the comments. Are there are prompts you think would go well with them?
Rugrats — 
Find a book that is a nostalgic read.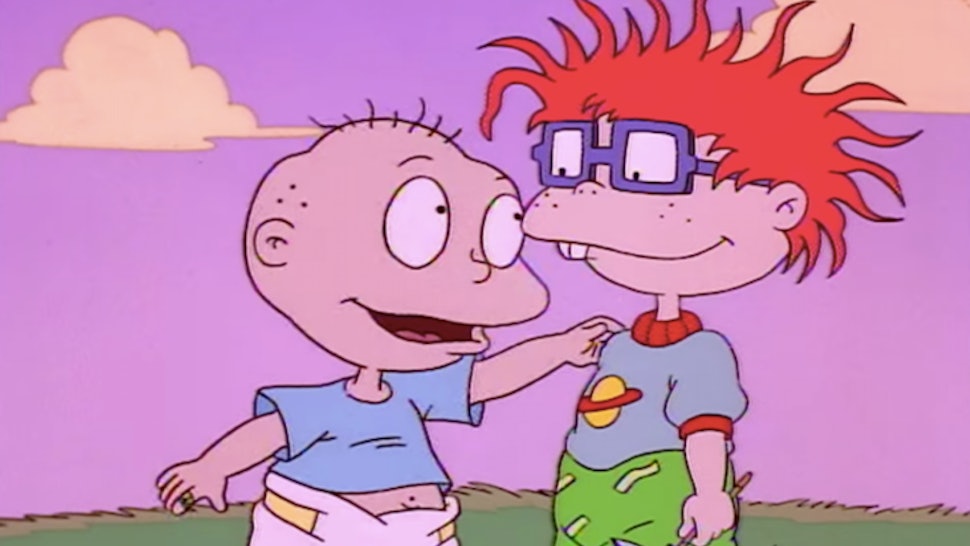 "If anyone might be a hero — could I?" she asked herself and smiled."
All the orphaned Daine wants when she comes to Tortall is a job. What she finds is magic in many forms. Hired by the Queen's Riders because of her knack with animals, Daine soon reveals that her knack is truly "magical." Not only do animals obey her, but they understand her words. Under the tutelage of the great mage Numair, Daine struggles to focus her powers and confront the nightmares of her past. And so her wild magic grows even stronger. She now can sense the presence of the immortals, evil creatures who threaten the future of Tortall. But Daine will have to learn to trust humans before she can come to terms with her powers and her past — and protect the kingdom from immortal invasion. 
Doug — 
Find a book about growing up.
Hotshot pilot Nax Hall has a history of making poor life choices. So it's not exactly a surprise when he's kicked out of the elite Ellis Station Academy in less than twenty-four hours.
But Nax's one-way trip back to Earth is cut short when a terrorist group attacks the Academy. Nax and three other washouts escape—barely—but they're also the sole witnesses to the biggest crime in the history of space colonization. And the perfect scapegoats.
On the run and framed for atrocities they didn't commit, Nax and his fellow failures execute a dangerous heist to spread the truth about what happened at the Academy.
They may not be "Academy material," and they may not get along, but they're the only ones left to step up and fight.
Johnny Bravo — 
Find a book whose main character you don't like.
Hannah Swenson already has her hands full trying to dodge her mother's attempts to marry her off while running The Cookie Jar, Lake Eden, Minnesota's most popular bakery. But once Ron LaSalle, the beloved delivery man from the Cozy Cow Dairy, is found murdered behind her bakery with Hannah's famous Chocolate Chip Crunchies scattered around him, her life just can't get any worse. Determined not to let her cookies get a bad reputation, she sets out to track down a killer.
Who would have the sheer audacity and the motive to kill the most punctual delivery man Hannah ever had? Topping the list is the high school football coach. What exactly was his wife doing, making the rounds with the milkman? Could Max Turner, owner of Cozy Cow Dairy, have had a secret he didn't want to share with his top employee? The more Hannah snoops, the more suspects turn up. Why has Lake Eden's most prominent prodigal son, Benton Woodley, just resurfaced? And what about the mysterious Mr. Harris who seemed interested in buying the property next to the dairy, but then disappeared? This is one murder that's starting to leave a very bad taste in Hannah's mouth. And if she doesn't watch her back, Hannah's sweet life may get burned to a crisp.
Rocket Power — 
What is your favorite sport-centered book scene?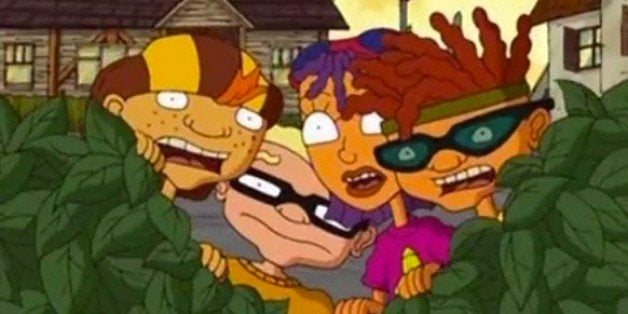 By day, seventeen-year-old Kiera Johnson is an honors student, a math tutor, and one of the only Black kids at Jefferson Academy. But at home, she joins hundreds of thousands of Black gamers who duel worldwide as Nubian personas in the secret multiplayer online role-playing card game, SLAY. No one knows Kiera is the game developer, not her friends, her family, not even her boyfriend, Malcolm, who believes video games are partially responsible for the "downfall of the Black man."
But when a teen in Kansas City is murdered over a dispute in the SLAY world, news of the game reaches mainstream media, and SLAY is labeled a racist, exclusionist, violent hub for thugs and criminals. Even worse, an anonymous troll infiltrates the game, threatening to sue Kiera for "anti-white discrimination."
Driven to save the only world in which she can be herself, Kiera must preserve her secret identity and harness what it means to be unapologetically Black in a world intimidated by Blackness. But can she protect her game without losing herself in the process?
Futurama — 
What is your favorite sci-fi book?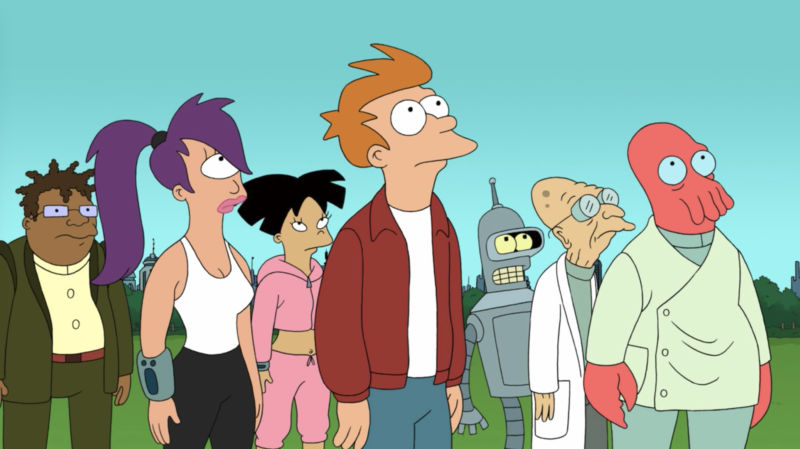 As one of the only remaining autistics in the universe, Xandri Corelel has faced a lot of hardship, and she's earned her place as the head of Xeno-Liaisons aboard the first contact ship Carpathia. But her skill at negotiating with alien species is about to be put to the ultimate test.
The Anmerilli, a notoriously reticent and xenophobic people, have invented a powerful weapon that will irrevocably change the face of space combat. Now the Starsystems Alliance has called in Xandri and the crew of the Carpathia to mediate. The Alliance won't risk the weapon falling into enemy hands, and if Xandri can't bring the Anmerilli into the fold, the consequences will be dire.
Amidst sabotage, assassination attempts, and rampant cronyism, Xandri struggles to convince the doubtful and ornery Anmerilli. Worse, she's beginning to suspect that not everyone on her side is really working to make the alliance a success. As tensions rise and tempers threaten to boil over, Xandri must focus all her energy into understanding the one species that has always been beyond her: her own.
Powerpuff Girls — 
Find a book with a kick-butt female lead.
F. C. Yee's The Rise of Kyoshi delves into the story of Kyoshi, the Earth Kingdom–born Avatar. The longest-living Avatar in this beloved world's history, Kyoshi established the brave and respected Kyoshi Warriors, but also founded the secretive Dai Li, which led to the corruption, decline, and fall of her own nation. The first of two novels based on Kyoshi, The Rise of Kyoshi maps her journey from a girl of humble origins to the merciless pursuer of justice who is still feared and admired centuries after she became the Avatar.