June 18: Most Anticipated Releases of the Second Half of 2019
There are so many amazing sounding books still to come out this year which I just can't wait to read. These are just a few that jumped out at me. How am I going to fit them all in?!
Which book are you most looking forward to coming out from now until the end of the year?
Expected publication: October 8th 2019 by Feiwel and Friends
The streets of Creije are for the deadly and the dreamers, and four crooks in particular know just how much magic they need up their sleeve to survive.
Tavia, a busker ready to pack up her dark-magic wares and turn her back on Creije for good. She'll do anything to put her crimes behind her.
Wesley, the closest thing Creije has to a gangster. After growing up on streets hungry enough to swallow the weak whole, he won't stop until he has brought the entire realm to kneel before him.
Karam, a warrior who spends her days watching over the city's worst criminals and her nights in the fighting rings, making a deadly name for herself.
And Saxony, a resistance fighter hiding from the very people who destroyed her family, and willing to do whatever it takes to get her revenge.
Everything in their lives is going to plan, until Tavia makes a crucial mistake: she delivers a vial of dark magic—a weapon she didn't know she had—to someone she cares about, sparking the greatest conflict in decades. Now these four magical outsiders must come together to save their home and the world, before it's too late. But with enemies at all sides, they can trust nobody. Least of all each other. 
Expected publication: September 19th 2019 by Orion Children's Books
They say the thirst of blood is like a madness – they must sate it. Even with their own kin.
On the eve of her divining, the day she'll discover her fate, seventeen-year-old Lil and her twin sister Kizzy are captured and enslaved by the cruel Boyar Valcar, taken far away from their beloved traveller community.
Forced to work in the harsh and unwelcoming castle kitchens, Lil is comforted when she meets Mira, a fellow slave who she feels drawn to in a way she doesn't understand. But she also learns about the Dragon, a mysterious and terrifying figure of myth and legend who takes girls as gifts.
They may not have had their divining day, but the girls will still discover their fate…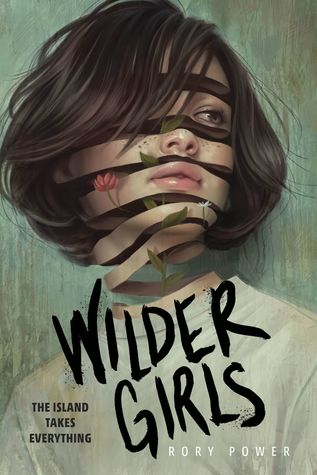 Expected publication: July 9th 2019 by Delacorte Press
It's been eighteen months since the Raxter School for Girls was put under quarantine. Since the Tox hit and pulled Hetty's life out from under her.
It started slow. First the teachers died one by one. Then it began to infect the students, turning their bodies strange and foreign. Now, cut off from the rest of the world and left to fend for themselves on their island home, the girls don't dare wander outside the school's fence, where the Tox has made the woods wild and dangerous. They wait for the cure they were promised as the Tox seeps into everything.
But when Byatt goes missing, Hetty will do anything to find her, even if it means breaking quarantine and braving the horrors that lie beyond the fence. And when she does, Hetty learns that there's more to their story, to their life at Raxter, than she could have ever thought true.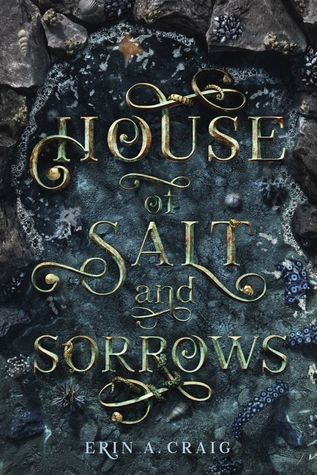 Expected publication: August 6th 2019 by Delacorte
Annaleigh lives a sheltered life at Highmoor, a manor by the sea, with her sisters, their father, and stepmother. Once they were twelve, but loneliness fills the grand halls now that four of the girls' lives have been cut short. Each death was more tragic than the last—the plague, a plummeting fall, a drowning, a slippery plunge—and there are whispers throughout the surrounding villages that the family is cursed by the gods.
Disturbed by a series of ghostly visions, Annaleigh becomes increasingly suspicious that the deaths were no accidents. Her sisters have been sneaking out every night to attend glittering balls, dancing until dawn in silk gowns and shimmering slippers, and Annaleigh isn't sure whether to try to stop them or to join their forbidden trysts. Because who—or what—are they really dancing with?
When Annaleigh's involvement with a mysterious stranger who has secrets of his own intensifies, it's a race to unravel the darkness that has fallen over her family—before it claims her next.
Expected publication: September 10th 2019 by Tor.com
The Emperor needs necromancers.
The Ninth Necromancer needs a swordswoman.
Gideon has a sword, some dirty magazines, and no more time for undead bullshit.
Tamsyn Muir's Gideon the Ninth unveils a solar system of swordplay, cut-throat politics, and lesbian necromancers. Her characters leap off the page, as skillfully animated as necromantic skeletons. The result is a heart-pounding epic science fantasy.
Brought up by unfriendly, ossifying nuns, ancient retainers, and countless skeletons, Gideon is ready to abandon a life of servitude and an afterlife as a reanimated corpse. She packs up her sword, her shoes, and her dirty magazines, and prepares to launch her daring escape. But her childhood nemesis won't set her free without a service.
Harrowhark Nonagesimus, Reverend Daughter of the Ninth House and bone witch extraordinaire, has been summoned into action. The Emperor has invited the heirs to each of his loyal Houses to a deadly trial of wits and skill. If Harrowhark succeeds she will be become an immortal, all-powerful servant of the Resurrection, but no necromancer can ascend without their cavalier. Without Gideon's sword, Harrow will fail, and the Ninth House will die.
Of course, some things are better left dead.
Expected publication: October 15th 2019 by Duet Books
In the sequel to F.T. Lukens' The Rules and Regulations for Mediating Myths & Magic, spring semester of Bridger Whitt's senior year of high school is looking great. He has the perfect boyfriend, a stellar best friend, and an acceptance letter to college. Oh, he also has this incredible job: assistant to Pavel Chudinov, an intermediary tasked with helping cryptids navigate the modern world. His days are filled with kisses, laughs, pixies, and the occasional unicorn. Life is awesome.
But as graduation draws near, Bridger's perfect life begins to unravel. Uncertainties about his future surface, his estranged dad shows up out of nowhere, and, perhaps worst of all, a monster-hunting television show arrives in town to investigate the series of strange events from last fall. The show's intrepid host will not be deterred, and Bridger finds himself trapped in a game of cat and mouse that could very well put the myth world at risk. Again
Expected publication: August 6th 2019 by Del Rey
The Jazz Age is in full swing, but Casiopea Tun is too busy cleaning the floors of her wealthy grandfather's house to listen to any fast tunes. Nevertheless, she dreams of a life far from her dusty small town in southern Mexico. A life she can call her own. 
Yet this new life seems as distant as the stars, until the day she finds a curious wooden box in her grandfather's room. She opens it—and accidentally frees the spirit of the Mayan god of death, who requests her help in recovering his throne from his treacherous brother. Failure will mean Casiopea's demise, but success could make her dreams come true.
In the company of the strangely alluring god and armed with her wits, Casiopea begins an adventure that will take her on a cross-country odyssey, from the jungles of Yucatán to the bright lights of Mexico City—and deep into the darkness of the Mayan underworld.