The Iron Tome A Thon is a readathon running throughout July, hosted by Bookshelves and Paperbacks. You can find all the details of the challenges in the announcement post here. I'm going to aim for the seven optional prompts then, if I've got time, I'll just try to fit in as many adult fantasy books as I can. I do have a couple of other things I'm planning to read next month too, so we'll see how I get on.
What do you think of the choices on my TBR?
For this readathon, I'll be playing for #HouseStark! Let me know if we're on the same team.
Castle Black
Read the group book: The Poppy War by R. F. Kuang
Winterfell
Read a book set (partially or fully) in a cold environment: A Clash of Kings by George R.R. Martin
King's Landing
Read a book about or involving royalty, politics or government: The Goblin Emperor by Katherine Addison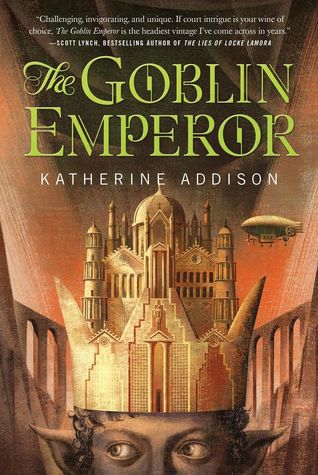 Sunspear
Read a fantasy book inspired by a non-Western setting, or read a book by an author of color or an indigenous author: Certain Dark Things by Sylvia Moreno Garcia
Oldtown
Read a book about or involving an institution of knowledge or training: Red Sister by Mark Lawrence

Valyria
Read a book about or involving dragons: A Natural History of Dragons by Marie Brennan
Asshai
Read a dark/grimdark fantasy or read an urban fantasy: Chimes at Midnight by Seanan McGuire
…and beyond!
If I manage to finish those seven (and any other bookclub books, arcs etc.) I'll have a go at putting a dent in this list of adult fantasy that's already on my TBR.
The Fifth Season by N.K. Jemisin
Assassin's Apprentice by Robin Hobb
Shadows & Dreams by Alexis Hall
Arm of the Sphinx by Josiah Bancroft
The Bride That Time Forgot by Paul Magrs