May 7: Five Characters That Remind Me of Myself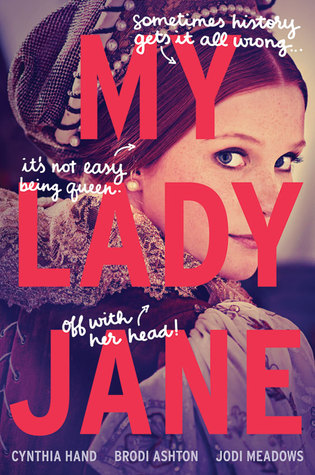 LADY JANE GREY from My Lady Jane by

by

 Cynthia Hand

, 

Brodi Ashton and Jodi Meadows
My Review — Goodreads — Book Depository — Wordery
"He wanted to tell her she'd have more room if she'd just get rid of her books, but he supposed that in her case, it would be like telling a mother she'd have more room if she threw out her children."
Edward (long live the king) is the King of England. He's also dying, which is inconvenient, as he's only sixteen and he'd much rather be planning for his first kiss than considering who will inherit his crown…
Jane (reads too many books) is Edward's cousin, and far more interested in books than romance. Unfortunately for Jane, Edward has arranged to marry her off to secure the line of succession. And there's something a little odd about her intended…
Gifford (call him G) is a horse. That is, he's an Eðian (eth-y-un, for the uninitiated). Every day at dawn he becomes a noble chestnut steed—but then he wakes at dusk with a mouthful of hay. It's all very undignified.
The plot thickens as Edward, Jane, and G are drawn into a dangerous conspiracy. With the fate of the kingdom at stake, our heroes will have to engage in some conspiring of their own. But can they pull off their plan before it's off with their heads?
BRYONY from Bryony and Roses by T. Kingfisher
My Review — Goodreads — Book Depository — Wordery
"The Beast looked faintly alarmed.
"Don't worry, I never stab anyone twice in the same hour. I don't want them to think I'm unoriginal." 
"I confess, I am more afraid you will clip me bald." 
"Vain Beast." 
Bryony and her sisters have come down in the world. Their merchant father died trying to reclaim his fortune and left them to eke out a living in a village far from their home in the city. 
But when Bryony is caught in a snowstorm and takes refuge in an abandoned manor, she stumbles into a house full of dark enchantments. Is the Beast that lives there her captor, or a fellow prisoner? Is the house her enemy or her ally? And why are roses blooming out of season in the courtyard? 
Armed only with gardening shears and her wits, Bryony must untangle the secrets of the house before she—or the Beast—are swallowed by them.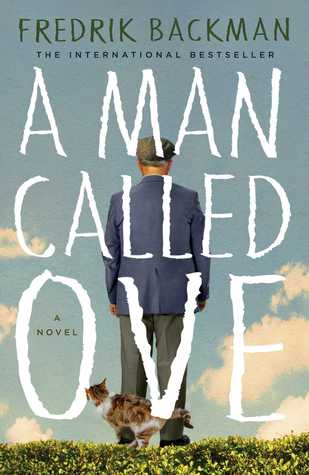 OVE from A Man Called Ove by Fredrik Backman
Goodreads — Book Depository — Wordery
"Ove feels an instinctive skepticism towards all people taller than six feet; the blood can't quite make it all the way up to the brain." 
Meet Ove. He's a curmudgeon, the kind of man who points at people he dislikes as if they were burglars caught outside his bedroom window. He has staunch principles, strict routines, and a short fuse. People call him the bitter neighbor from hell, but must Ove be bitter just because he doesn't walk around with a smile plastered to his face all the time?
Behind the cranky exterior there is a story and a sadness. So when one November morning a chatty young couple with two chatty young daughters move in next door and accidentally flatten Ove's mailbox, it is the lead-in to a comical and heartwarming tale of unkempt cats, unexpected friendship, and the ancient art of backing up a U-Haul. All of which will change one cranky old man and a local residents' association to their very foundations.
LIBA from The Sisters of the Winter Wood 
by Rena Rossner
My Review — Goodreads — Book Depository — Wordery
"I get to choose what kind of strong I want to be."
Raised in a small village surrounded by vast forests, Liba and Laya have lived a peaceful sheltered life – even if they've heard of troubling times for Jews elsewhere. When their parents travel to visit their dying grandfather, the sisters are left behind in their home in the woods.
But before they leave, Liba discovers the secret that their Tati can transform into a bear, and their Mami into a swan. Perhaps, Liba realizes, the old fairy tales are true. She must guard this secret carefully, even from her beloved sister.
Soon a troupe of mysterious men appear in town and Laya falls under their spell-despite their mother's warning to be wary of strangers. And these are not the only dangers lurking in the woods…
The sisters will need each other if they are to become the women they need to be – and save their people from the dark forces that draw closer.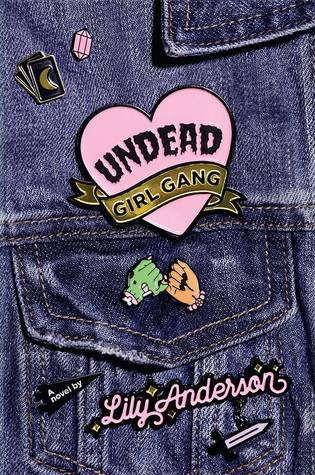 MILA FLORES from Undead Girl Gang by Lily Anderson
My Review — Goodreads — Book Depository — Wordery
"Oh great. Another clique I'm not cool enough to join. Possibly literally."
Mila Flores and her best friend Riley have always been inseparable. There's not much excitement in their small town of Cross Creek, so Mila and Riley make their own fun, devoting most of their time to Riley's favorite activity: amateur witchcraft.
So when Riley and two Fairmont Academy mean girls die under suspicious circumstances, Mila refuses to believe everyone's explanation that her BFF was involved in a suicide pact. Instead, armed with a tube of lip gloss and an ancient grimoire, Mila does the unthinkable to uncover the truth: she brings the girls back to life.
Unfortunately, Riley, June, and Dayton have no recollection of their murders, but they do have unfinished business to attend to. Now, with only seven days until the spell wears off and the girls return to their graves, Mila must wrangle the distracted group of undead teens and work fast to discover their murderer…before the killer strikes again.