April 16: Rainy Day Reads (submitted by Shayna @ Clockwork Bibliotheca)
Rainy days are perfect for bundling up in a sweater, curling up on the sofa and really settling in to some uninterrupted reading. This makes them perfect for a long, immersive read so, this week, I'm sharing the ten longest books on my current TBR. Unsurprisingly, these are mostly classics and fantasy novels.
Have you read any of these?
904 pages
Taking place in the years leading up to the First Reform Bill of 1832, Middlemarch explores nearly every subject of concern to modern life: art, religion, science, politics, self, society, human relationships. Among her characters are some of the most remarkable portraits in English literature: Dorothea Brooke, the heroine, idealistic but naive; Rosamond Vincy, beautiful and egoistic: Edward Casaubon, the dry-as-dust scholar: Tertius Lydgate, the brilliant but morally-flawed physician: the passionate artist Will Ladislaw: and Fred Vincey and Mary Garth, childhood sweethearts whose charming courtship is one of the many humorous elements in the novel's rich comic vein.
880 pages.
Wizardwood, a sentient wood.
The most precious commodity in the world.
Like many other legendary wares, it comes only from the Rain River Wilds.
But how can one trade with the Rain Wilders, when only a liveship fashioned from wizardwood can negotiate the perilous waters of the Rain River? Rare and valuable a liveship will quicken only when three members, from successive generations, have died on board. The liveship Vivacia is about to undergo her quickening as Althea Vestrit's father is carried on deck in his death-throes. Althea waits for the ship that she loves more than anything else in the world to awaken. Only to discover that the Vivacia has been signed away in her father's will to her brutal brother-in-law, Kyle Haven…
Others plot to win or steal a liveship. The Paragon, known by many as the Pariah, went mad, turned turtle, and drowned his crew. Now he lies blind, lonely, and broken on a deserted beach. But greedy men have designs to restore him, to sail the waters of the Rain Wild River once more.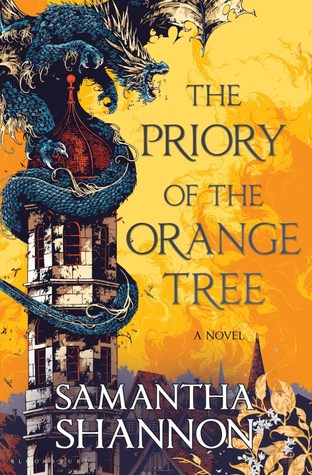 848 pages.
The House of Berethnet has ruled Inys for a thousand years. Still unwed, Queen Sabran the Ninth must conceive a daughter to protect her realm from destruction—but assassins are getting closer to her door.
Ead Duryan is an outsider at court. Though she has risen to the position of lady-in-waiting, she is loyal to a hidden society of mages. Ead keeps a watchful eye on Sabran, secretly protecting her with forbidden magic.
Across the dark sea, Tané has trained all her life to be a dragonrider, but is forced to make a choice that could see her life unravel.
Meanwhile, the divided East and West refuse to parley, and forces of chaos are rising from their sleep.
801 pages.
A satiric masterpiece about the allure and peril of money, Our Mutual Friend revolves around the inheritance of a dust-heap where the rich throw their trash. When the body of John Harmon, the dust-heap's expected heir, is found in the Thames, fortunes change hands surprisingly, raising to new heights "Noddy" Boffin, a low-born but kindly clerk who becomes "the Golden Dustman." Charles Dickens's last complete novel, Our Mutual Friend encompasses the great themes of his earlier works: the pretensions of the nouveaux riches, the ingenuousness of the aspiring poor, and the unfailing power of wealth to corrupt all who crave it. With its flavorful cast of characters and numerous subplots, Our Mutual Friend is one of Dickens's most complex—and satisfying—novels.
796 pages.
George Eliot's final novel and her most ambitious work, Daniel Deronda contrasts the moral laxity of the British aristocracy with the dedicated fervor of Jewish nationalists. Crushed by a loveless marriage to the cruel and arrogant Grandcourt, Gwendolen Harleth seeks salvation in the deeply spiritual and altruistic Daniel Deronda. But Deronda, profoundly affected by the discovery of his Jewish ancestry, is ultimately too committed to his own cultural awakening to save Gwendolen from despair.
750 pages.
A romantic adventure story set in south-west England in the 1600s. John Ridd swears revenge upon the evil Carver Doone who murdered his father. But who is the beautiful young girl he meets in Doone Valley?
736 pages.
For countless millennia, no man or beast has ever succeeded in breaching the stone gateway into Girdlegard. Until now… Abandoned as a child, Tungdil the blacksmith is the only dwarf in a kingdom of men. But when he is sent out into the world to deliver a message and reacquaint himself with his people, the young foundling finds himself thrust into a battle for which he has not been trained. Not only his own safety, but the life of every man, woman and child in Girdlegard depends upon his ability to embrace his heritage. Although he has many unanswered questions, Tungdil is certain of one thing: no matter where he was raised, he is a true dwarf. And no one has ever questioned the courage of the Dwarves.
662 pages.
Told in Kvothe's own voice, this is the tale of the magically gifted young man who grows to be the most notorious wizard his world has ever seen.
The intimate narrative of his childhood in a troupe of traveling players, his years spent as a near-feral orphan in a crime-ridden city, his daringly brazen yet successful bid to enter a legendary school of magic, and his life as a fugitive after the murder of a king form a gripping coming-of-age story unrivaled in recent literature.
A high-action story written with a poet's hand, The Name of the Wind is a masterpiece that will transport readers into the body and mind of a wizard.
652 pages.
From the New York Times bestselling authors of America's First Daughter comes the epic story of Eliza Schuyler Hamilton—a revolutionary woman who, like her new nation, struggled to define herself in the wake of war, betrayal, and tragedy. Haunting, moving, and beautifully written, Dray and Kamoie used thousands of letters and original sources to tell Eliza's story as it's never been told before—not just as the wronged wife at the center of a political sex scandal—but also as a founding mother who shaped an American legacy in her own right.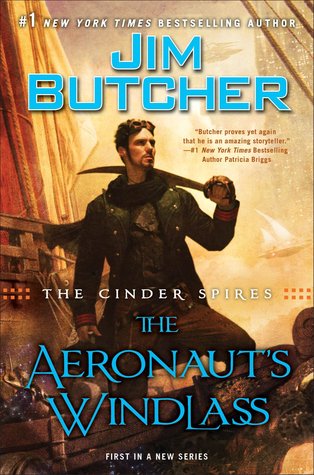 630 pages.
Since time immemorial, the Spires have sheltered humanity, towering for miles over the mist-shrouded surface of the world. Within their halls, aristocratic houses have ruled for generations, developing scientific marvels, fostering trade alliances, and building fleets of airships to keep the peace.
Captain Grimm commands the merchant ship, Predator. Fiercely loyal to Spire Albion, he has taken their side in the cold war with Spire Aurora, disrupting the enemy's shipping lines by attacking their cargo vessels. But when the Predator is severely damaged in combat, leaving captain and crew grounded, Grimm is offered a proposition from the Spirearch of Albion—to join a team of agents on a vital mission in exchange for fully restoring Predator to its fighting glory.
And even as Grimm undertakes this dangerous task, he will learn that the conflict between the Spires is merely a premonition of things to come. Humanity's ancient enemy, silent for more than ten thousand years, has begun to stir once more. And death will follow in its wake…