I wasn't planning on taking part in any readathons in May.
I really wasn't!
I was going to set next month aside to read some of the books I've been neglecting. But then these two readathons were announced… And I couldn't resist!
#Avengersreadathon19 runs from April 14 to May 14 and #sailormoonathon runs from 1st to 20th May.
#Avengersreadathon19 TBR
Because of the dates on this one, part of this TBR will overlap with the current OWLs readathon and part of it will overlap with #sailormoonathon.
To participate, you pick one or two Avengers/ MCU characters and find their page in the specially created S.H.E.I.L.D. profiles. The profiles each give a selection of prompts for your TBR.
I'll be going with CAPTAIN AMERICA!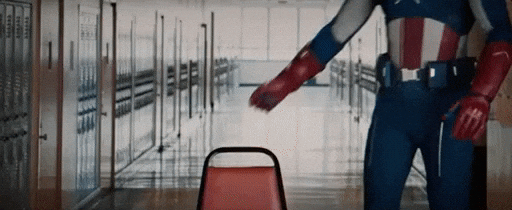 The First Avenger: First book in a series – Truly Devious (Truly Devious #1) by Maureen Johnson.
Red, White and Blue: A book with one of these colours on the cover – Robbergirl by S.T. Gibson.
World War II: A book which features a war – A Thousand Ships by Natalie Haynes.
1941: A book released before 2000 – One Salt Sea (October Daye #5) by Seanan McGuire.
Captain America: A classic – Miss Pettigrew Lives for a Day by Winifred Watson.
Plus One Assignment from any other character, I'm picking Thor as the characters for this assignment (and the prompt, funnily enough, is also 'Thor').
Thor: A book with a one-word title – Rebel (The Extinction Trials, #3) by S.M. Wilson.
#sailormoonathon
I'm super excited for this readathon! If I can, I might try and rewatch some of the original series too. There's eleven prompts, a group book and the option to join a scouts 'team' and have a team book too. I'm not going to play with the team aspect and just focus on the eleven prompts. That's more than enough to challenge me.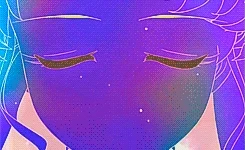 Sailor Moon – Reread one of your favourite books. Lords and Ladies (Discworld #14) by Terry Pratchett
Sailor Mercury – Read a book which challenges you. Miss Pettigrew Lives for a Day by Winifred Watson.
Sailor Venus – Read a book with a character who has a special ability. Grave Witch (Alex Craft #1) by Kalayna Price.
Tuxedo Mask – Read a romance book. The Lost Letter by Mimi Matthews.
Chibi Usa – Read a novella. Through This House (October Daye #4.5) by Seanan McGuire.
Sailor Mars – Read a book which includes fire in some way. Trial by Fire (Worldwalker #1) by Josephine Angelini.
Sailor Jupiter – Read a book with 400 pages or more. Senlin Ascends (The Books of Babel #1) by Josiah Bancroft.
Sailor Saturn – Read a standalone. The Kingdom by Jess Rothenberg.
Sailor Uranus – Read a book with a gorgeous cover. A Patchwork of Clues (Queen Bees Quilt Shop #1) by Sally Goldenbaum.
Sailor Neptune – Read a contemporary novel. Escape From Sunset Grove (Lavender Ladies Detective Agency #2) by Minna Lindgren.
Sailor Pluto – Read a dystopian novel. Rebel (The Extinction Trials, #3) by S.M. Wilson.