March 5: Characters I'd Like To Switch Places With
This week's prompt was a bit of a challenge! Afterall, most of the characters in the books I read are going through some terrible trauma or about to watch all of their friends die.
Who did you pick this week?
A generic Hogwarts student
Ideally avoiding Dark Lords and Death Eaters, of course. And the Potter family drama in general. But who doesn't want to visit magical places like Hogwarts, Hogsmeade and Diagon Alley? And you get actual magic too!
Queen Levana
I'm not saying she was a good person, but she really had it all for a while there, right?
The Lunar Chronicles by Marissa Meyer
Kath Rutledge
This one's a little more realistic I guess. Kath owns and runs a lovely little fiber art shop in idyllic Blum Plum. She gets to spend her days crafting, eating delicious food form the local Deli and solving the occasional murder (to keep my problem-solving skills up obviously!).
The Haunted Yarn Shop Mysteries by Mollie MacRae
My reviews of Crewel and Unusual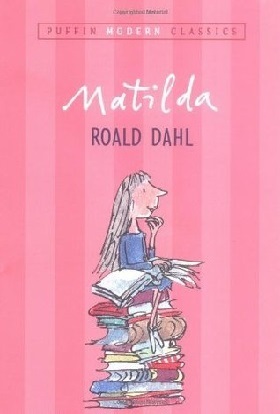 Matilda
She can read so many books and move things with her mind!
Annabeth Chase
She's smart, brave and gets to hang out at Camp Halfblood.
Percy Jackson and Olympians by Rick Riordan
Veralidaine Sarrasri
Not only can she talk to animals, she can transform into one and has an adoptive dragon.
The Immortals Quartet by Tamora Pierce