The Look BookCover Tag is a brand new tag created by Cerys over at Browsing for Books. It's perfect for anyone for likes making book aesthetics or is a sucker for a pretty cover. She was kind enough to tag me, and I'll leave her description and all the info below. As Cerys says, this is a pretty labour-intensive tag, so I've split the ten prompts apart, and I'll give you five this week and the other five in a few weeks — so keep a lookout!
"The aim of this book tag is to create a look book based off book covers. It's as simple as that. The way you create the lookbook is up to you. Get as creative as you want – make a Sims lookbook, make a lookbook from your own wardrobe, draw a lookbook!"
The Rules.
1. Choose a book that fits the question
2. Find clothes that you feel represents the cover in whatever way you want. This can be through the colours, the clothes on the cover, the mood of the cover – however you interpret it is right!
3. Show us the outfit!
4. TAG ME! I would love to see your guys' version of this tag. If you'd like, tag me on twitter (@mcgonagall) too, and I will RT and share every version of this tag that you guys do!
5. You do not have to do every question in this tag. Do what suits you. I spent a lot of time on this tag and if you feel like you could only manage 5 then pick the ones that fit you best!
If you're interested in taking part in this tag, consider yourself tagged by me and have a go.
The Look BookCover Tag
1. A book you unexpectedly fell in love with.
The Seven Husbands of Evelyn Hugo by Taylor Jenkins Reid.

2. A book cover you adore.
The Gods of Love by Nicola Mostyn.

3. An anticipated read.

7. A book with morally grey characters.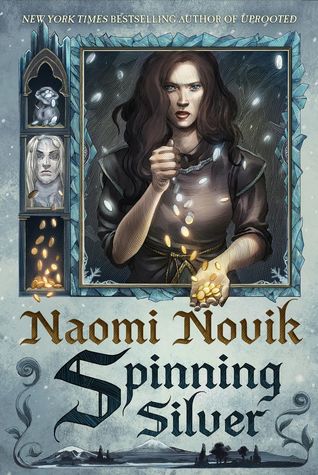 Spinning Silver by Naomi Novik

10. Freebie
My Grandmother Sends Her Regards and Apologises by Fredrik Backman