King of Scars by Leigh Bardugo
Expected Publication: January 29th 2019
Genres: YA Fantasy
Pages: 480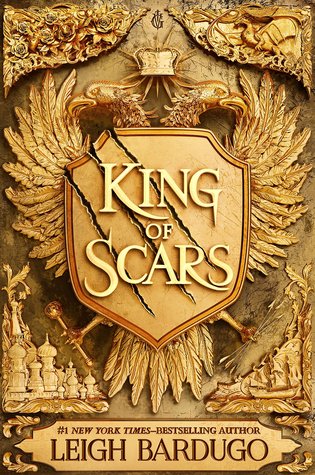 Nikolai Lantsov has always had a gift for the impossible. No one knows what he endured in his country's bloody civil war—and he intends to keep it that way. Now, as enemies gather at his weakened borders, the young king must find a way to refill Ravka's coffers, forge new alliances, and stop a rising threat to the once-great Grisha Army.
Yet with every day a dark magic within him grows stronger, threatening to destroy all he has built. With the help of a young monk and a legendary Grisha Squaller, Nikolai will journey to the places in Ravka where the deepest magic survives to vanquish the terrible legacy inside him. He will risk everything to save his country and himself. But some secrets aren't meant to stay buried—and some wounds aren't meant to heal.
WHY I'M EXCITED FOR KING OF SCARS
Leigh Bardugo. I really enjoyed The Grisha Trilogy and Six of Crows, I've not read her other books, but I've not read anything I didn't like.
Nikolai. I think like a lot of people who read the Grisha books, Nikolai was one of my favourite characters. I'm so excited for him to take the lead.
Rivka. I'm really excited to see more of the world and the culture as Nikolai goes on his journey. I've not read The Language of Thorns yet, but this seems like a great extension to the development of the culture etc. that that hinted at.
WWW WEDNESDAYS
What are you currently reading?
Paperback: My Grandmother Sends Her Regards and Apologies by Fredrik Backman
Audiobook: Blanca & Roja by Anna-Marie McLemore
What did you recently finish reading? Two Christmas-themed cozies, Rest Ye Murdered Gentlemen and Mistletoe Murder
What do you think you'll read next? … I'll be on holiday for a week or so, so I'll be limited to my kindle more… But I think maybe The Gods of Love
and Washington Black? I'll either have loads of reading time or none, so we'll see how it goes.