THE CORSET
LAURA PURCELL
SERIES: Standalone
GENRES/ SUBJECTS: Historical Mystery
★★★★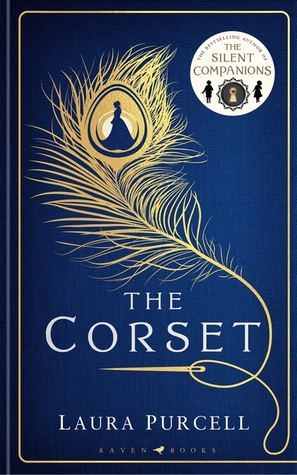 Is prisoner Ruth Butterham mad or a murderer? Victim or villain?
Dorothea and Ruth. Prison visitor and prisoner. Powerful and powerless. Dorothea Truelove is young, wealthy and beautiful. Ruth Butterham is young, poor and awaiting trial for murder.
When Dorothea's charitable work leads her to Oakgate Prison, she is delighted with the chance to explore her fascination with phrenology and test her hypothesis that the shape of a person's skull can cast a light on their darkest crimes. But when she meets teenage seamstress Ruth, she is faced with another theory: that it is possible to kill with a needle and thread. For Ruth attributes her crimes to a supernatural power inherent in her stitches.
The story Ruth has to tell of her deadly creations – of bitterness and betrayal, of death and dresses – will shake Dorothea's belief in rationality and the power of redemption.
Can Ruth be trusted? Is she mad, or a murderer?
The Corset is a deeply atmospheric Victorian Gothic historical novel with very slight undercurrents of fantasy or magic.
I really love the characters. The two female leads are both very strong and very compelling. I love that Dorothea is essentially a girl in STEM: she's deeply interested in phrenology, the study of the human skull and how the lumps in the skull might affect our personalities. To do this, she visits prisoners, one of which is Ruth, who has recently been imprisoned for murder. Ruth is a seamstress so the book has a lot of discussion about dressmaking and feminine arts.
Purcell's writing was very evocative, very atmospheric and read as very appropriate to the time setting. She seemed to have the attitudes of the time period quite well down, even if our protagonist, Dorothea, was quite forward thinking. We see more of the internal thought process from Dorothea as she's the viewpoint for the current time line. It's a little harder to get into Ruth's head, because she's telling us about things that have already happened. I really liked Ruth though. For me, she was the stronger of the two characters in terms of writing, but it's a close call. I did also think the plot in Ruth's sections was the more compelling.
One thing to about this book, is that it's very graphic. There are scenes of corporal punishment, torture and murder that I personally found quite difficult to read. That said, obviously it does pull at your heartstrings, and I did really feel for Ruth after all she's been through. But I'm not entirely certain that there needed to be as much as there was.
Overall, The Corset is a really great Gothic novel and I'm looking forward to reading Purcell's other novel, The Silent Companions, as soon as possible.