"I Heart Characters! is a weekly meme hosted by  Dani @ Perspective of a Writer to showcase our book blogger love for characters! Each week she'll supply a topic and you'll supply the character."
This weeks prompt is A Brainiac (A super smart character! Could be clever, sly, book smart, manipulative, if they apply their brain power it counts.)
There's a lot of different characters that I really like that could easily fit into this category.
I mean, the first thing I had to decide was whether to go down the intellectual, head stuck in a book — Hermione Granger — type, or whether you take it to mean the cunning, uses knowledge to a purpose character — like Prunella from Sorcerer to the Crown.
It took me a while to think of who I wanted to pick for this topic, but eventually an old favourite sprung to mind.
Tamora Pierce's books are the first YA books I ever remember reading. I was given The Immortals Quartet as an Easter present from my gran. And I completely fell in love! To this day, The Immortals and The Circle of Magic books, lie in an area alongside Harry Potter in my head.
So, the character I picked for this week is sorcerer, scholar and spy: Numair Salmalin.
Oh, this guy!
Not only was he like the coolest person ever. I'm fairly convinced this was my 10-year-old self's first ever crush. I don't remember how exactly I imagined Numair looking, just a really nebulous idea of dark hair and smoking hot. 
But I do remember at one point Tamora Pierce wrote on her website that her mental image for Numair was a young Jeff Goldblum. I'm alright with this.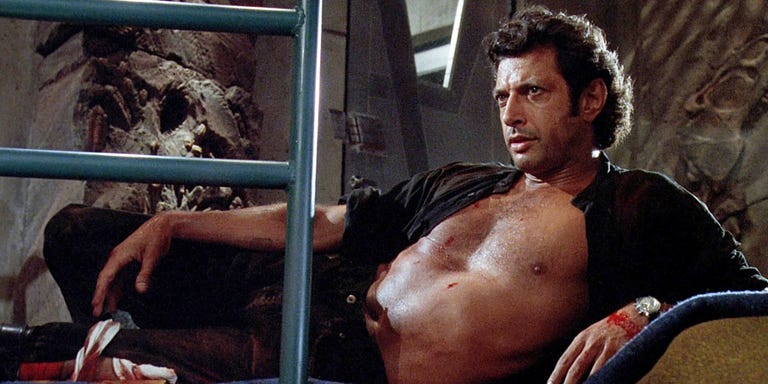 I was super, super excited when I heard that Pierce was writing a book based on Numair's early life, Tempest and Slaughter. However, since it's been out, I've not picked it up. I have been tempted, but there's this little niggle at the back of my mind.
What if I don't like it?
What if it ruins all my treasured childhood memories?
I don't know. Sometimes it's better just not to spoil things.
Still I'm glad he's got his own book, and it'll be there if I ever do want to go back and read it. Until then, I'm happy to stick with my imagination. The hints that we got of his past in the third book in the trilogy, The Emperor Mage, left room for some really awesome development and intrigues.
Did you ever read The Immortals Quartet by Tamora Pierce? Have you read Tempest and Slaughter?
Do you think I should pick it up?