City of Ghosts by Victoria Schwab
Expected Publication: August 28th 2018
Genres: Middle Grade, Paranormal – Ghosts
Pages: 272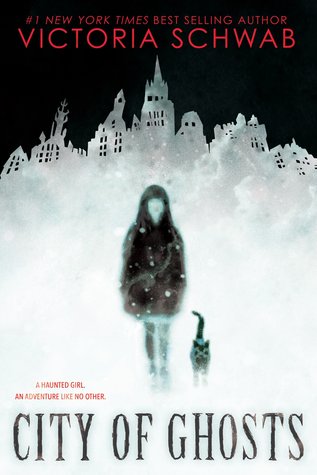 Cassidy Blake's parents are The Inspectres, a (somewhat inept) ghost-hunting team. But Cass herself can REALLY see ghosts. In fact, her best friend, Jacob, just happens to be one.
When The Inspectres head to ultra-haunted Edinburgh, Scotland, for their new TV show, Cass—and Jacob—come along. In Scotland, Cass is surrounded by ghosts, not all of them friendly. Then she meets Lara, a girl who can also see the dead. But Lara tells Cassidy that as an In-betweener, their job is to send ghosts permanently beyond the Veil. Cass isn't sure about her new mission, but she does know the sinister Red Raven haunting the city doesn't belong in her world. Cassidy's powers will draw her into an epic fight that stretches through the worlds of the living and the dead, in order to save herself.

3 REASONS I'M EXCITED FOR CITY OF GHOSTS
Victoria Schwab is one of those author who just seems like such a nice person you really want to support. Plus, I've loved her A Darker Shade of Magic books and her writing in general, so it's exciting to see her branch out into MG too. The woman has a hell of a work ethic.
It's been compared to Stranger things meets Ghost Hunters meet Harry Potter, which all just sounds awesome and spooky and magical.

It's set in Edinburgh, which is a 20 minute train ride from where I live, so I'm looking forward to seeing some familiar sights.