This is a really fun, quick tag I saw Alexa Donne recently revive over on her YouTube channel. You can also check out the original video from sarawithoutanH. The videos for this tag are great fun to watch as the BookTubers are all doing their own makeup while answering the questions. Go check it out if you're looking to kill an hour or two.
If you make your own version of this tag, I'd love to see it. Feel free to leave me a link to check out down in the comments.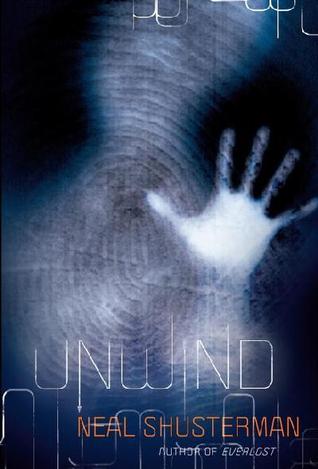 Primer: A book that left a lasting impression on you
Unwind by Neal Shusterman
This book is a really original dystopian. I found the idea of unwinding someone — especially because they're a troublesome teen or because they'e 'only' average and not destined for genius — horrific throughout, but the scene at the end — where a character is actually unwound — was so clinical and terrifying that it really stuck with me.
Read my full review here
Foundation: Your favourite first book in a series
The Bear and the Nightingale by Katherine Arden
Guh! This story is so beautifully written and the world-building has so much depth. It's magical and fairytale-esque. Arden completely pulls you into this isolated, occasionally claustrophobic family-sphere while also painting a larger world in broad strokes.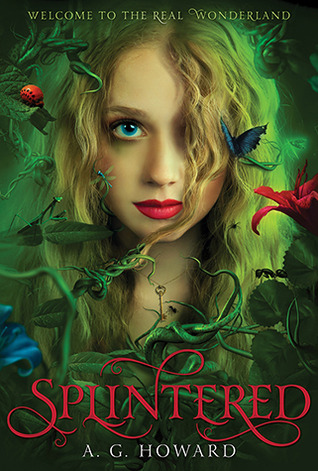 Concealer: Some characters you wish didn't exist
Jeb Holt from the Spintered series by A.G. Howard
He's the 'nice-guy-next-door' except he's actually a patronising, controlling moron. To be honest, the other 'love interest' isn't a massive improvement and I'd happily have seen Alyssa boot them both and take control of Wonderland all on her own.
Read my full review here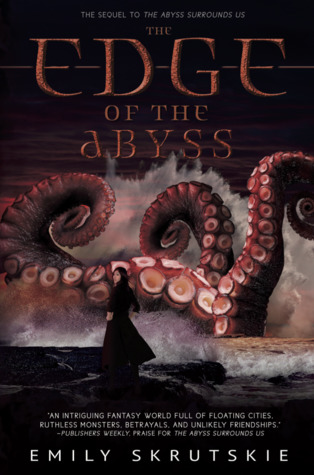 Powder: Your favourite last book in a series
The Edge of the Abyss by Emily Skrutskie
I loved this duology! The Edge of the Abyss is just such a satifying conclusion to Cas and Swift's story. I love that the ending stays true to the world that Skrutskie has created — there's no easy solutions here. It manages to give a realistic ending in that there are consequences for Cas' actions — balancing out the hopeful ending while also allowing for the fact that Cas' life can never go back to what it once was.
Read my full review here
Eyebrows: A book you think everyone should read
The Handmaids Tale by Margaret Atwood
This one's pretty on-trend at the moment with the (really good) adaption having come out relatively recently. Whether you read or watch, I think it's a really powerful look at how a government and a society can slowly chip away at rights you consider inviolate until the worst of horrors become commonplace. A cautionary tale, just as relevant today as it was when first written.
Read my not-a-review here
Eyeshadow: A book with your favourite colours on the cover
Uprooted by Naomi Novik
 This image doesn't do this cover justice. Uprooted actually has three completely different and totally stunning covers but this one — the UK hardcover — is my favourite. Naturally, it's not the copy I actually own. *sob* I love the mint green, dusky purple and gold foil all together on the crisp white background.
Eyeliner: A dark and mysterious book
Into the Drowning Deep by Mira Grant
Part maritime disaster movie, part voyage of scientific discovery — and with mermaids. I adored this book. Grant not only creates something dark and claustrophobic and terrifying; she does it with something which is usually a really light, fantastical creature. Like nothing else I've read.
Read my full review here
Mascara: A long book
Strange the Dreamer by Laini Taylor
The writing in Strange the Dreamer is honestly so beautiful and so lyrical I could read a thousand pages even if it had no plot whatsoever. The imagery just made me want to reach out and touch the whole story.
Read my full review here
Blush: A book with a cringe-worthy romance
Charming the Vicar by Jenny Frame
This was a recent read and one I actually DNFed. The romance, for me, was cringe-worthy both in the fact that the characters treated each other really awfully (until they suddenly pivot and jump in the sack) and becuase here was heavy use of not-quite-pet-names, and they just didn't sit right for me. I physically winced.
Read my full review here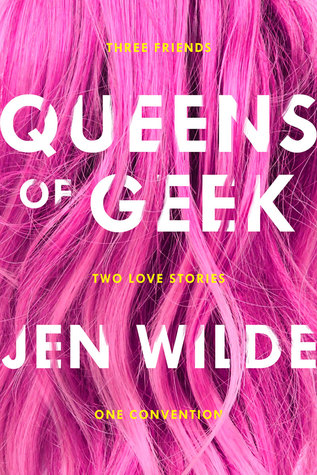 Highlighter: A book that brightens your day
Queens of Geek by Jen Wilde
I can't help but think of Queens of Geek as the perfect summer read. It does actually have a couple of pretty dark themes — bad break-ups, gaslighting and anxiety — but it's all about overcoming those things, and having a great time doing it. The characters were all such a delight, I was rooting for them all and grinning throughout.
Read my full review here
Lipstick: Your favourite book kiss
Soulless by Gail Carriger
I really liked the relationship between Alexia and Lord Maccon anyway, but there's one particular kiss scene, which (I think) happens in Alexia's study while her family are out. It has her crawling into his lap and is steaming hot.
Read my full review here