TO KILL A KINGDOM
ALEXANDRA CHRISTO
STANDALONE
REPRESENTATION: PROTAGONIST OF COLOUR
GENRES/ SUBJECTS: YA, FANTASY – MERMAIDS/ PIRATES, RETELLING, ROMANCE
★★★★★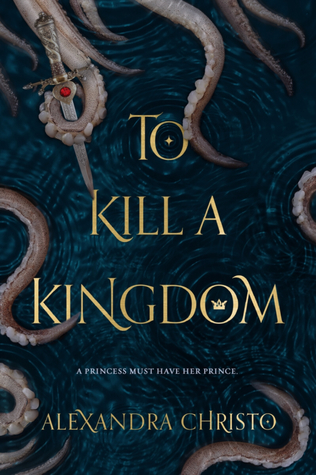 Princess Lira is siren royalty and the most lethal of them all. With the hearts of seventeen princes in her collection, she is revered across the sea. Until a twist of fate forces her to kill one of her own. To punish her daughter, the Sea Queen transforms Lira into the one thing they loathe most—a human. Robbed of her song, Lira has until the winter solstice to deliver Prince Elian's heart to the Sea Queen or remain a human forever.
The ocean is the only place Prince Elian calls home, even though he is heir to the most powerful kingdom in the world. Hunting sirens is more than an unsavory hobby—it's his calling. When he rescues a drowning woman in the ocean, she's more than what she appears. She promises to help him find the key to destroying all of sirenkind for good—But can he trust her? And just how many deals will Elian have to barter to eliminate mankind's greatest enemy?
---
Guh! I loved this book so much it's taken me days to come up with a review — and it'll probably still be incoherent — but here goes. I was looking forward to this book based on the synopsis and OH MY GOD, IT DID NOT LET ME DOWN.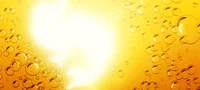 To Kill a Kingdom is exactly the book I've always wanted but never been able to find when people talk about morally grey characters and books with a villain as a protagonist.
There's no doubt (at the beginning) that Lira is 'the bad guy'. She's a vicious, ruthless killer, and she doesn't seem to have any qualms about it, but Christo pulls you in so that you can't help but be invested in her story. Elian is a little more standardly heroic, but even that's not your usual black-and-white outlook. I loved this! I'm always disappointed by 'villain books' because it always seems to turn out that they're just misunderstood little dumplings, who never really did anything wrong. To Kill a Kingdom doesn't shy away from creating potentially unlikeable characters just so that they'll be easier to redeem, it really goes for it. Seeing the extremes of Lira's journey just made me love her all the more.
The other crucial standout point for me was the romance — which actually isn't a massive plot point. I'm not usually a big shipper in books, even when it's an important part of the story (or I fall for a completely non-canon pairing). Even less so a straight m/f couple. Nothing wrong with it, but they're usually a tad too predictable or overly twee. I shipped Lira and Elian so freaking hard! They're both complicated and accomplished characters in their own rights, and completely on a level with each other, even though they have different strengths and weaknesses. I loved watching their relationship unfold. It seemed completely natural to me, full of bickering and insults-as-compliments.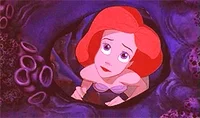 To Kill a Kingdom has got to be one of my favourite books this year, and one of my favourite retellings. You can still make out the bare bones of The Little Mermaid, but there's so much else going on and so much plot, character and world-building development, that it's a complete badass and unique story all on its own. All the stars.