THE NEVERLAND WARS
AUDREY GREATHOUSE
SERIES: THE NEVERLAND WARS, #1
GENRES/ SUBJECTS: YA, PETER PAN RETELLING, FANTASY
★☆
TRIGGER WARNINGS: SLURS AND STEREOTYPES OF NATIVE AMERICANS.
Magic can do a lot—give you flight, show you mermaids, help you taste the stars, and… solve the budget crisis? That's what the grown-ups will do with it if they ever make it to Neverland to steal its magic and bring their children home.
However, Gwen doesn't know this. She's just a sixteen-year-old girl with a place on the debate team and a powerful crush on Jay, the soon-to-be homecoming king. She doesn't know her little sister could actually run away with Peter Pan, or that she might have to chase after her to bring her home safe. Gwen will find out though—and when she does, she'll discover she's in the middle of a looming war between Neverland and reality.
She'll be out of place as a teenager in Neverland, but she won't be the only one. Peter Pan's constant treks back to the mainland have slowly aged him into adolescence as well. Soon, Gwen will have to decide whether she's going to join impish, playful Peter in his fight for eternal youth… or if she's going to scramble back to reality in time for the homecoming dance.
---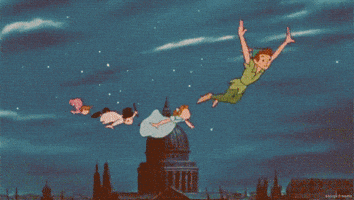 I read The Neverland Wars for the first month of The Second Star retellings challenge — I might not have finished it otherwise (I'm trying to be more confident with DNFing this year). The Neverland Wars started out pretty strong. It has a stunning cover and I really liked the originality of the initial world building, but (perhaps from Neverland onwards?) it was sadly just a downward spiral.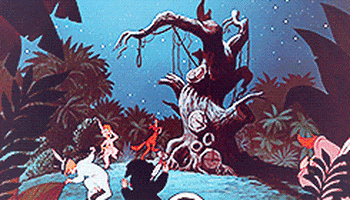 What I liked.
Peter – He was probably my favourite character. I liked the balance between Peter-the-petulant-brat and Peter-the-hero.
Neverland – I loved the mermaids and the idea that they're born from fallen stars. I really liked the idea of the magic system and the conflict between Neverland and 'reality' over who gets to utilise magic.
The reality storm/ bombing – One of the best scenes, with a sense of real threat to Gwen and the Blitz-style bomb shelter gave the Lost Boys personalities a chance to come through.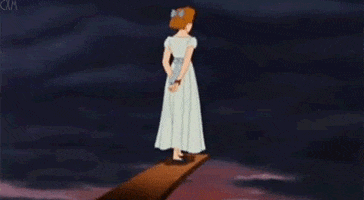 What I disliked.
Gwen – Ugh. Gwen as a character annoyed me no end. She spent the whole time in Neverland whining — come on, she was swimming with mermaids and lamenting that her crush might pick another date for homecoming or that her friends might find dates of their own. And then at the end, she says she wanted to stay in Neverland all along?! Despite there being no evidence of this?!
The party – So when her runaway 8-year-old sister wants to stay in Neverland, Gwen spends no time attempting to change her mind because she's got a party to get home to. She flies straight there, instead of letting her parents know (by even a phone call) that she and her little sister are safe. And, are her friends the worst ever? No-one asks about the fact her sister's been missing a week or really seems to care about how this would be affecting Gwen and her family. And then there's the drunk fairies…
Native American representation – Whew-boy. I've not found any #ownvoices Native reviews (if you have on, please let me know), so these are just my opinions, but the depictions of Native Americans in The Neverland Wars made me physically uncomfortable. There's Old Willow the mystical shaman, Gwen putting on 'war paint' and the constant use of the phrase Red Skins. To make it worse there's also some bullsh*t excuse about how, since Neverland isn't in America, they're not really Native Americans. Lots of stereotypes and slurs and a horrible attempt to excuse it.