THE CROWN'S FATE
EVELYN SKYE
SERIES: THE CROWN'S GAME, #2
GENRES/ SUBJECTS: HISTORICAL RUSSIA, FANTASY, YA
★★★★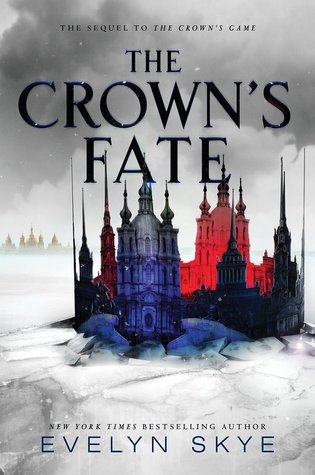 Russia is on the brink of great change. Pasha's coronation approaches, and Vika is now the Imperial Enchanter, but the role she once coveted may be more difficult—and dangerous—than she ever expected.
Pasha is grappling with his own problems—his legitimacy is in doubt, the girl he loves loathes him, and he believes his best friend is dead. When a challenger to the throne emerges—and with the magic in Russia growing rapidly—Pasha must do whatever it takes to keep his position and protect his kingdom.
For Nikolai, the ending of the Crown's Game stung deeply. Although he just managed to escape death, Nikolai remains alone, a shadow hidden in a not-quite-real world of his own creation. But when he's given a second chance at life—tied to a dark price—Nikolai must decide just how far he's willing to go to return to the world.
With revolution on the rise, dangerous new magic rearing up, and a tsardom up for the taking, Vika, Nikolai, and Pasha must fight—or face the destruction of not only their world but also themselves.
---
The Crown's Fate is the conclusion to The Crown's Game duology and to be honest, it's both a stronger and weaker book than the first.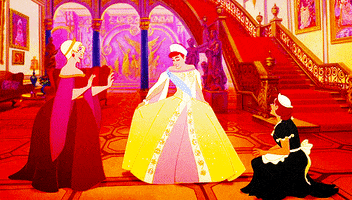 What I liked.
Renata gets to play a bigger role! And one not as defined by her feelings for Nikolai. I loved that she went to Vika for help and that she got a taste of magic for herself. The only downside is that Ludmila didn't get a lot of time in this one. I think these two are my favourite characters?
Pasha! Continues to be my favourite of the main three and I want to take him home and protect him.
The whole book felt darker, faster-paced and more action-packed. I wasn't really a fan of the 'magical contest' plotline in the first book because it all felt like a performance with no real danger — despite being told how dangerous the Game was, I just never felt it. In this book, the stakes felt higher and more intense. I was far more concerned for the characters this time around.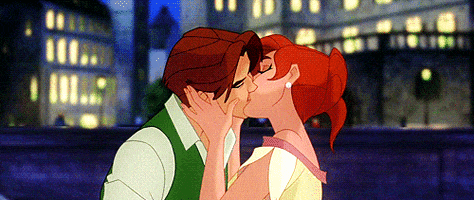 What I disliked.
Going by the Goodreads comments, I don't think I'm the only person to think this but the ending really bothered me. In a way, I liked it, because all the characters I really cared about came out of it really well and I'm a sucker for a happy ending. I also liked the fact Skye went out of her way to make a point about the different types of love between the four characters, not just the final romantic pairing.
However, after so much build-up — and it seemed that either or neither boy could come out on top — it just felt too easily and neatly wrapped up. Annoyingly, it also made no sense at all in-world. People were trying to burn any red-headed girl they came across at the stake and the army was ready to revolt. Then suddenly Vika gets a boo-boo and everyone is horrified, calls it quits and make nice? After the way The Crown's Game ended I was expecting something more nuanced or clever and felt let down.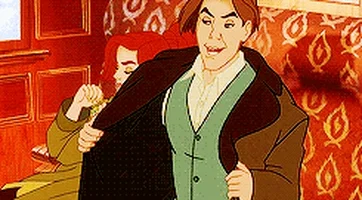 Overall, I really enjoyed The Crown's Fate — a little moreso than The Crown's Game — but it still lacked the final spark to really make me fall in love. I good duology but the ending let it down.