THE GIRL IN THE TOWER
KATHERINE ARDEN
SERIES: THE BEAR AND THE NIGHTINGALE, #2
GENRES/ SUBJECTS: HISTORICAL RUSSIA, FANTASY, YA
★★★★★
Orphaned and cast out as a witch by her village, Vasya's options are few: resign herself to life in a convent, or allow her older sister to make her a match with a Moscovite prince. Both doom her to life in a tower, cut off from the vast world she longs to explore. So instead she chooses adventure, disguising herself as a boy and riding her horse into the woods. When a battle with some bandits who have been terrorizing the countryside earns her the admiration of the Grand Prince of Moscow, she must carefully guard the secret of her gender to remain in his good graces—even as she realizes his kingdom is under threat from mysterious forces only she will be able to stop.
---
I found the first book, The Bear and the Nightingale, a little difficult to get into at first. Somewhere I got my wires crossed and thought it was a YA fairy tale retelling (it's wasn't) and that threw me. It was absolutely worth sticking with though. There were so many characters, each with their own objectives, and so many overlapping themes — folklore, religious conflict, the harshness of winter, women's positions and power (or lack of it), family saga, political machinations — I absolutely loved the depth. The Medieval Russian setting seemed completely authentic and somehow had more 'realness' to it than some of the other Russian-inspired fantasy I've read lately. From all the little references to the wider world and the level of detail in Vasilisa's, you could tell Arden really knows her stuff.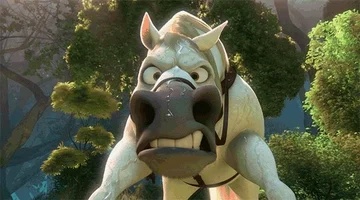 The Girl in the Tower continues the story and is even better! Everything I loved about The Bear and the Nightingale is back, but with a faster, more action-packed plot. Perfection. Again, you really get the sense Arden might have visited Medieval Russia at some point because Moscow is just as vivid as Vasya's village was. It's amazing to see some more of the things hinted at, or briefly mentioned in TBATN — especially Olga, Sasha, the Grand Prince (and politics between him and the Khan). I loved Vasya, even more, this time around. This story really felt like it focused in on her, giving her character more time to shine as she explores a wider world. I love how nuanced and brave and flawed Vasya is. I adored reading her interactions with Morzoko, the relationship there is so well written and subtle. And I loved her banter with porridge-eating Solovey.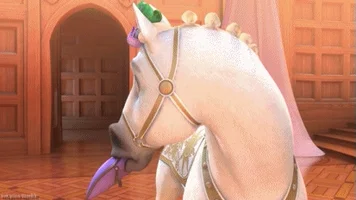 I can't wait for the final book!