SIX-GUN SNOW WHITE
CATHERYNNE M. VALENTE
STANDALONE
REPRESENTATION: MIXED RACE MC (NATIVE AMERICAN/ WHITE)
GENRES/ SUBJECTS: RETELLING, FANTASY, WESTERN, NOVELLA
★★★★☆
TRIGGER WARNINGS: RACIST LANGUAGE, RACISM, CHILD ABUSE, ATTEMPTED RAPE 
Forget the dark, enchanted forest. Picture instead a masterfully evoked Old West where you are more likely to find coyotes as the seven dwarves. Insert into this scene a plain-spoken, appealing narrator who relates the history of our heroine's parents—a Nevada silver baron who forced the Crow people to give up one of their most beautiful daughters, Gun That Sings, in marriage to him. Although her mother's life ended as hers began, so begins a remarkable tale: equal parts heartbreak and strength. This girl has been born into a world with no place for a half-native, half-white child. After being hidden for years, a very wicked stepmother finally gifts her with the name Snow White, referring to the pale skin she will never have.
---
This is the third book by Catherynne M. Valente that I've read in the past month or so, and it's my favourite so far.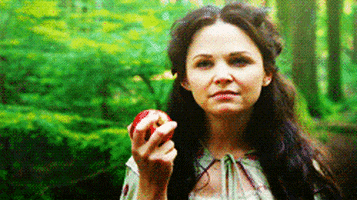 I love the way the story has been written, the language and the voice are so strong — both in the part narrated by Snow White and the part in third person. Valente's prose is absolutely stunning as usual, I think she must agonize over every word. It's full of colourful language and little turns of phrase that really sell both the Wild West setting and the fairy tale aspects. Plus, the idea to write a Snow White retelling as a western is completely genius! It's so original, I don't think I've seen anything similar. I loved the way aspects of the fairy tale were pulled in — the seven women of Oh-Be-Joyful, Charming the horse, the Pinkerton huntsman — and the commentary on women and their lot in that life, which was woven through.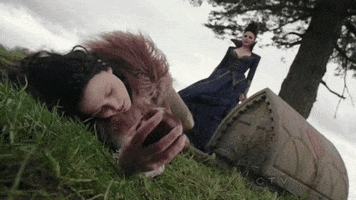 I really fell in love with Snow White as a character, from the adorable little girl who tries to bargain for her step mother's affection — "If you love me, I'll love you back" — to the street-smart practical person she becomes — "Of course she cheated. Don't be silly. Snow White spent half her growing years shuffling cards for no one. She can cut false and she can cut true, but she wasn't going to lose when it counted." There's something honest and raw about her, that feels completely real rather than a made-up character, especially as 'Snow White' could so easily fall into a caricature.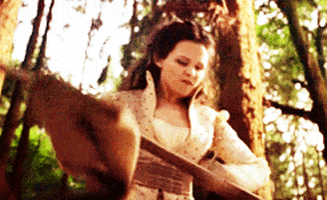 My single complaint is that the very last section, felt a little out of place to me. I wasn't keen on how the story suddenly time-skipped, or how the resolution was so unrelated to the rest of the story. I would also have liked to see Snow White spend more time with — and connect with — the women of Oh-Be-Joyful, and maybe even Deer Boy.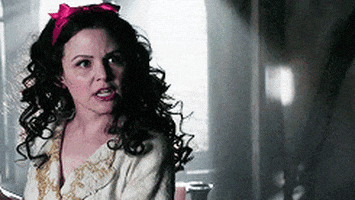 Overall though, I really loved Six-Gun Snow White and can't wait to see which of Valente's works I'll pick up next.