BEAUTY AND CRUELTY
MEREDITH KATZ
SERIES: STANDALONE
REPRESENTATION: FF RELATIONSHIP (BACKGROUND MM, FFM)
GENRES/ SUBJECTS: MUTLI-FAIRYTALE RETELLING
★★★★☆
Cruelty, once an evil fairy and now working in fast food, comes home one day to find the lazy, drooling King of Cats on her doorstep. Worse, he comes bearing news Cruelty would be happier not hearing: Sleeping Beauty has gotten tired of lying around and is trying to save the world Cruelty left long ago.
Any respectable Archetype knows it's a waste of time; their chances of survival are much better if they can hide in the human world. But since nobody sent her an invitation to the world-saving, she's practically obligated to interfere. 
---
Another wonderful book from Meredith Katz — and totally different to her last story I read, The Cybernetic Tea shop. Beauty & Cruelty combines a number of things — lots of fairy-tale characters, a pinch of 'our world' and a bit of fantasy, and a morally grey plan to save a dying world.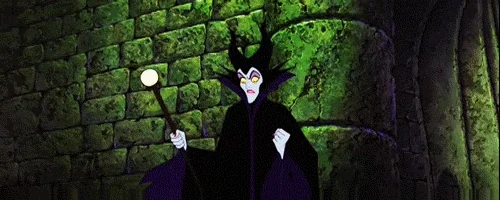 Beauty & Cruelty has such a clever and original plot, I loved it. The way the Archetypes worked was a little confusing at first, and I had to reread a few paragraphs, but it was well worth it once I really got into the story. I loved seeing the 'fairy-tale' world, the castles, the magic and all the inhabitants. I also really liked seeing Rue in 'our' world — at her day jobs and her book-filled apartment

There's a good number of fairy-tales mentioned but the main characters are Rue and Talia — Cruelty (Maleficent) and Sleeping Beauty — who are assisted by Tim/Tom (Schrodinger's cat), The Beast, Sixth (from The Six Swans), Odile and Odette (Swan Lake) and a kidnapped human, Martin. I really liked all of the characters and how their relationships developed but I would have liked to see a little more of The Beast and Martin getting to know each other or how Odile, Odette, and Sixth go from rivalry to a relationship. Talia and Rue had a really interesting dynamic and I really liked both of them as individuals as well. Together with Martin, they had the most developed personalities.
I really liked all the themes Katz managed to work into the story — dreaming versus taking action, feeling unrepresented in traditional fairytales, Western stories ousting other cultures, empowerment/ powerlessness, sacrificing the few for the many, consent (physical for Talia, emotional for Martin) — alongside a really good story.

Beauty & Cruelty is a fantastic story, perfect for fans of Once Upon a Time, or anyone looking for a unique, modern and slightly deeper look at their favourite fairy-tales.