UNEARTHED
AMIE KAUFMAN & MEAGAN SPOONER
SERIES: UNEARTHED, #1
GENRES/ SUBJECTS: YA, DYSTOPIA, SCIENCE FICTION, SPACE TRAVEL
★★★★
When Earth intercepts a message from a long-extinct alien race, it seems like the solution the planet has been waiting for. The Undying's advanced technology has the potential to undo environmental damage and turn lives around, and Gaia, their former home planet, is a treasure trove waiting to be uncovered.
For Jules Addison and his fellow scholars, the discovery of an alien culture offers unprecedented opportunity for study… as long as scavengers like Amelia Radcliffe don't loot everything first. Mia and Jules' different reasons for smuggling themselves onto Gaia put them immediately at odds, but after escaping a dangerous confrontation with other scavvers, they form a fragile alliance.
In order to penetrate the Undying temple and reach the tech and information hidden within, the two must decode the ancient race's secrets and survive their traps. But the more they learn about the Undying, the more their presence in the temple seems to be part of a grand design that could spell the end of the human race…
Unearthed is pitched as Indiana Jones meets Tomb Raider, in space — and it does exactly what it says on the tin.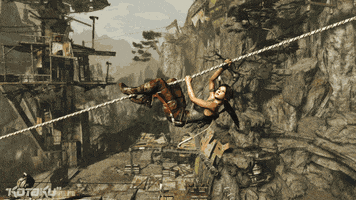 The story is fast-paced, starting off once our heroes have already reached Gaia, with all the necessary character and plot backstory peppered throughout the book. Jules and Mia make their way through various challenges, in and outside of the temple, and there's never a lull in the action. The writing style reflects this: it's simple and to the point, carrying the reader through the story without weighing itself down in flowery prose.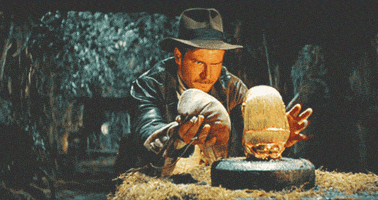 Street-smart Mia and scholarly Jules are both really likeable, interesting characters individually and together they have a nice bit of opposites-attract, banter and chemistry. I enjoyed that the POV alternated so that we got to know both of them. I also really liked that they each had complicated motivations for coming to Gaia, neither was completely selfish or completely noble. Even though they've initially got that cute "it's like they come from different worlds, how will they ever work together" thing going on, once you dig a little deeper they're a little more complicated and, at heart, have a lot of common ground as well. I was less keen on how quickly their feelings for one another developed, but I guess in such extreme situations I'm more willing to overlook a little intsalove, and it didn't really bother me. It fact, with a little more time to develop (and this is the first in a series) they're a couple I could definitely root for — there's a bit of an inverted Annabeth/Percy vibe, I think?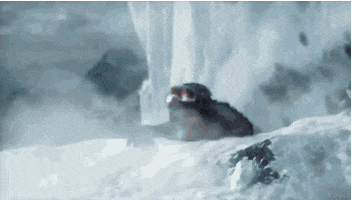 While I don't have much to say about this one, overall it was a really fun YA adventure: action packed with likeable characters, some clever plot twists and a killer cliffhanger.