DYEING WISHES
MOLLY MACRAE
SERIES: A HAUNTED YARN SHOP MYSTERY #2
GENRES/ SUBJECTS: CONTEMPORARY, COSY MYSTERY, PARANORMAL-GHOSTS
★★★★
Kath Rutledge's grandmother left her a charming fiber and fabric shop, a close-knit group of needlework lovers, and a television-addicted ghost in the attic. She may also have inherited the special skills required to untangle a murder.
 
Always up for trying something new, Kath and her friends from the fiber and needlework group TGIF—Thank Goodness it's Fiber—are visiting Cloud Hollow Farm for the day to learn the fine art of dyeing.  With spring in the air, the friends head out to greet the sheep.  But the sheep are more interested in something else—two bodies spread under a tall tree.  And one of those bodies is someone they know.
 
Kath's friends nudge her to investigate, and no one is more adamant than Geneva, the ghost who loves to play assistant sleuth. But when Kath discovers another murder cut from the same cloth, she's more determined than ever to hang a roving killer out to dry…
---
Another really good light-weight mystery in the Haunted Yarn Shop Mystery series. Dyeing Wishes built on the strengths of the first installment, developed a few weaker elements but dropped the ball on a couple of minor points.
The mystery was solid and really well hidden. Whereas in the last book, I had my suspicions, in this one I honestly had no idea who the killer was until the big reveal. Kath and Geneva are still a great double act, but now that they're settled into Blue Plum and The Weaver's Cat the author spends a bit more time developing the towns residents, the yarn shop employees and the investigative "posse".
Speaking of, Blue Plum and The Weaver's Cat are two of my favourite settings. The town is that perfect idyillic small community (apart from all the murder) full of potlucks dinners and gossip. The Weaver's Cat has an amazing eclectic atmosphere and sounds like the kind of craft shop I wish I could visit, where you can snuggle down and spend a day browsing and trying new techniques.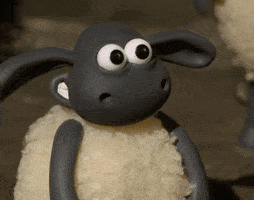 The downsides? The love triangle developing between Kath and
the Dunbar brothers. Joe isn't too bad–if a little overly mysterious–but Cole/Clod is the stereotypical grumpy Sheriff. He and Kath's interactions seem to rely entirely on misogynistic comments, patronizing and arguing. He's the most 2D character in the series, and if he's going to be the love interest he needs a lot of work. The other thing is that at one point Geneva makes a dig about Kath putting on weight and then there's quite a lot of Kath feeling guilty for eating cake, having dressing on salad etc. This runs pretty close to fat-shaming and could be upsetting for some readers.
Would I read the next book in this series? Absolutely.