FEED
MIRA GRANT
SERIES: NEWSFEED #1
GENRES/ SUBJECTS: SCIENCE FICTION, DYSTOPIA, ZOMBIES, YA
★★★★☆
The year was 2014. We had cured cancer. We had beaten the common cold. But in doing so we created something new, something terrible that no one could stop. 
The infection spread, virus blocks taking over bodies and minds with one, unstoppable command: FEED. Now, twenty years after the Rising, bloggers Georgia and Shaun Mason are on the trail of the biggest story of their lives—the dark conspiracy behind the infected. 
The truth will get out, even if it kills them.
---
Feed was nothing at all like I expected, but in a really good way. It's billed as a zombie story but, although they make for important plot points, there's so much more going on than that — political intrigue, a post-virus world where quarantines and blood-test are the norm, journalists determined to uncover 'the truth' and one of the strongest brother-sister relationships I can remember reading.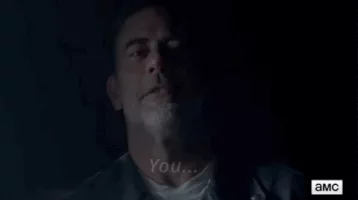 The relationship between George and Shaun was my absolute favourite thing. I loved the bantering and the devotion they showed to each other, even although their personalities are so completely different. George (Georgia) especially, is an amazing character. I loved her resolution, her strength, and her practicality. She's right at the top of my favourite no-nonsense female protagonists — she'd fit right in with Katniss or Annabeth. The world building was also amazing, you could really tell that Grant has thought through the history and ramifications of the zombie virus. The constant precautions against infection and the effectiveness of the zombies really sucks you into this dark and oppressive future.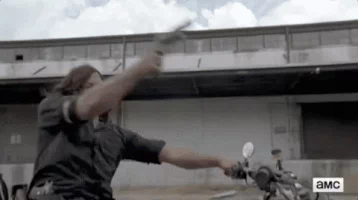 Feed also gets major points for emotional punch. I hardly ever get emotional while reading a book, no matter how much I loved the characters. I actually sat crying in a coffee shop while reading Feed. If you've read it, I'm sure you know at which part.
The only downsides of Feed were (1) that the blood test etc were perhaps a little overdone. It really gave you the sense of the paranoia and fear but it was just a tad drawn out and repeated a little too often. And (2) the pop-culture references date it a little. I liked the banter and joking, especially between George and Shaun, but things like the popularity of George-related names in reverence to George Romero, 'Buffy' as a nickname (her name is Georgette, it's a BtVS reference) and the Irwins (the most reckless type of blogger), don't feel like things a lot of teens would reference now, let alone in 2040.