UNDER MY HAT: TALES FROM THE CAULDRON
JONATHAN STRAHAN (ed.)
GENRES/ SUBJECTS: SHORT STORY COLLECTION, FANTASY, PARANORMAL (WITCHES)
★★★
Broomsticks… Black cats… Pointy hats. 
They can mean only one thing — somewhere nearby, there is sure to be a witch. From fairy tale to film to contemporary fiction, witches cast their spells and capture our imaginations.
Now the biggest names in fantasy and YA literature have come together to create a little magic of their own. Neil Gaiman, Holly Black, Diana Peterfreund, Margo Lanagan, Peter S. Beagle, and Garth Nix are just a few of the authors who have toiled over their cauldrons and conjured up bewitching new creations inspired by and celebrating the might and mystery of the witch. Assembled by one of the most well-regarded anthologists in the science fiction/fantasy world, this rich, intelligent collection will enchant readers of all ages.
---
Under My Hat is a collection of 18 short stories focused around witches. The stories are pretty varied and cover historical to contemporary, traditional to urban. The protagonists are largely YA but do cover a variety of ages. However, I felt there was a distinct lack of PoC, and I don't think I spotted a single queer character in any of the stories.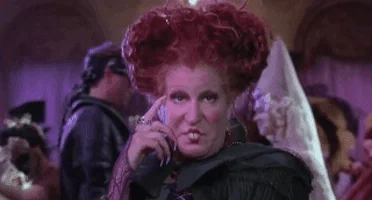 I was a little surprised that the stories I had expected to enjoy the most (the most well-known authors or authors I had previously read) weren't the ones which particularly stood out for me. The exception was B is for Bigfoot by Jim Butcher. It was one of my favourites but since I've read every one of The Dresden Files novels (which this story is set in), there was a bit of an unfair advantage.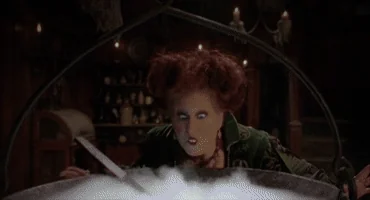 My favourite stories (coincidentally), all from authors I haven't previously read were:
Stray Magic by Diane Peterfreund — A stray is brought into Malou's shelter but claims to be a wizard's familiar. Malou must find the dogs owner before his magic keeping her healthy fails.
Payment Due by Frances Hardinge — When baliffs trick her grandmother into letting them all take her possessions , Caroline uses magic to get revenge.
The Education of a Witch by Ellen Klages — There's a new baby on the way and everyone wants Lizzy to be a good sister–to behave–but Lizzy wants to be Maleficient.
Great-Grandmother in the Basement by Peter S. Beagle — When his sister is put under a sleeping curse by her awful witch-boyfriend, Da'mas wakes up their dead Great-Grandmother to sort the louse out.
Overall, Under My Hat is a bit of a mixed bag, both in quality and content, but there are definitely a few stories here that make it worth reading and only a couple which I really disliked.