LAST WOOL AND TESTAMENT
MOLLY MACRAE
SERIES: A HAUNTED YARN SHOP MYSTERY #1
GENRES/ SUBJECTS: CONTEMPORARY, COSY MYSTERY, PARANORMAL-GHOSTS
★★★☆
Kath Rutledge is about to learn the true meaning of TGIF—Thank Goodness It's Fiber.… 
That's the name of the spunky group of fiber and needlework artists founded by Ivy McClellan, Kath's beloved grandmother. Though Ivy has recently passed on, the members still meet regularly at her fiber and fabric shop, The Weaver's Cat, which Kath has now inherited. But that's only the first in a series of surprises when Kath returns to the small town of Blue Plum, Tennessee, to settle her grandmother's affairs.
There's been a murder, and it turns out her grandmother was the prime suspect. Before she can begin to clear Ivy's name, Kath encounters a looming presence in the form of a gloomy ghost. It turns out the specter has just as much interest in solving the murder as Kath. So, with a little help from the members of TGIF—and a stubborn spirit from beyond—she sets out to unravel the clues and hook the real killer.…
---
I don't know if it's autumn settling in, but somehow I'm just really drawn to cosy mysteries right now. Last Wool and Testament was a really fun one though. It's set in a woolshop, fibercrafts are prevalent throughout and there's a paranormal aspect. So, you know, this hit all my buttons.
The pacing was great–from the moment Kath (accidentally) speeds into town, as she bumbles through her sleuthing, explores the small town and gets to know its residents, right up til the dramatic unveiling of the killer–I kept turning the pages to find out what would happen next.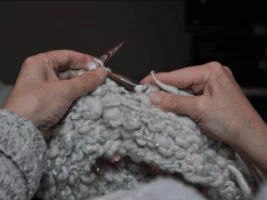 The mystery was pretty good. The killer wasn't a complete surprise but there were a few believable red herrings scattered throughout. Kath is a great character and it seemed quite believable that she stumbled into the investigation (difficult in a lot of these mysteries). I loved Geneva, her melodramatic, tv-obsessed ghost sidekick.
A weaker point of the story was the characterisation of everyone except Kath and Geneva. There's a fairly large cast of small-town characters–the grumpy sheriff, a cafe owner (these scenes made me so hungry), gentlemanly lawyer, gossipy twins, the woolshop staff and a range of customers. It's hardly surprising, but they all feel either a little flat or indistinct. This is the first in a five-part series though, so there's room for development.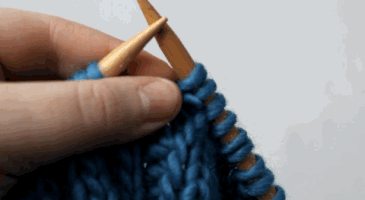 My only other peeve was that Kath accepts the ideas of witch-like gifts and a persistent ghost a tad too easily. She seems far more bothered by fibre samples and colour combos.
Oh! And there's a couple of free recipes and knitting patterns at the back. How cool is that?
Would I read the next book in this series? Definitely. Perfect for no-stress, light-weight read.