DIAL MEOW FOR MURDER
BETHANY BLAKE
SERIES: LUCKY PAWS PETSITTING MYSTERY #2
GENRES/ SUBJECTS: CONTEMPORARY, COZY MYSTERY
★★★
Even an experienced pet sitter like Daphne Templeton can be fooled by animal behavior: how can an adorably tiny fuzz ball named Tinkleston be capable of sudden flying leaps with cat claws bared? But human behavior remains even more mysterious, especially when Tinkleston's owner is murdered on the night of a gala fundraiser for Fur-ever Friends Pet Rescue.
Accompanied by her unflappable basset hound, Socrates, Daphne plans to take charge of Tinks the Terror and leave the crime-solving to handsome detective Jonathan Black. But while luring the prickly Persian out of hiding, she uncovers clues that might take suspicion off her own mother. Maeve Templeton already has a reputation as a killer–in real estate. How far would she go to bag Sylvan Creek's most coveted property, the Flynt Mansion?
To expose the truth, Daphne finds herself donning a deranged clown costume on an autumnal adventure that might just be crazy enough to work–if it doesn't get her killed.
---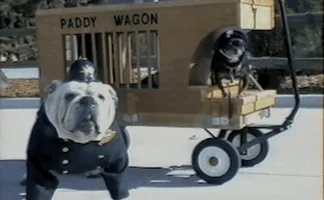 This cute, cosy mystery was perfect for getting me into the Halloween spirit.
I had a few issues with the author's writing style at the beginning – there's discussion and description of things which aren't really relevant to the plot, and a strange habit of referring to even minor characters by their first and last names each time they're mentioned – but the characters soon won me over.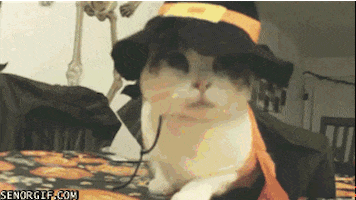 Daphne is a bit of a scatter-brained, free-spirited individual. She's really likeable but I have to say, it seems like her investigation style relies on her being unprepared for everything. She's forgot cash for a purchase and the delay has her bumping into a suspect, she doesn't have a pen and finds a clue while rummaging for one etc. I liked her relationship with her sister and mother (the first supportive and the latter confrontational) and I'm really rooting for the relationship with detective Jonathan to heat up. The pet's in this are as important as the humans, and each have personalities of their own. Although, I did sometimes feel like Daphne was attributing a little too much human thought to her dog, Socrates, I really loved vicious little Mr Tinkleston.
There's an awesome little bonus at the back of the book, which nicely ties into the pet theme and specifically Daphne's pet-focused baking – recipes for homemade pet treats!
A good mystery, with a few red-herrings in a great small-town setting with lots of pet and Halloween themed scenes. I want a pets-and-owners matching-costumes Halloween parade in my town!
Would I read the next book in this series? Possibly. Dial Meow for Murder isn't particularly memorable but it's fun and as a 'cosy mystery' does exactly what it says on the tin.