October 3: Top Ten Book Boyfriends/Girlfriends (Which characters do you have crushes on?)
I'm not really a huge fan of the book-boyfriends thing (although I like that we're being a bit more inclusive and including girlfriends now too). So this list will be a little shorter than usual. It could also be subtitled — Problematic Faves — because in making it, I've re-realised all my questionable taste in crushes.
What's your opinion on book-boyfriends and girlfriends? Who did you choose?
1. Severus Snape // Harry Potter and the Chamber of Secrets by J K Rowling. Don't judge me! I can't even blame the redemption arc, this was book 2, when I was 11 or 12. Probably the first book crush? I said don't judge me! *sobs*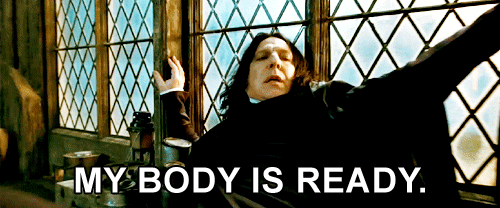 2. Swift // The Abyss Surrounds Us by Emily Strutskie. Sexy pirate?
Questionable moral code? Check.
3. Sirius Black // Harry Potter and the Prisoner of Azkaban by J K Rowling. Come on, who didn't see the appeal of the bad-boy, motorbike thing? And then he tried so hard to be a good godfather… Still not over it.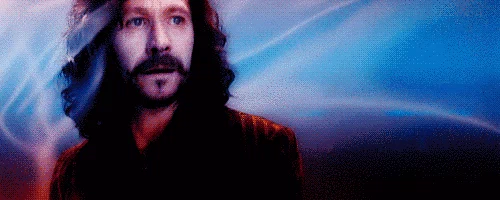 4. Jesper Fahey & Nina Zenik // Six of Crows by Leigh Bardugo. Yes, they're criminals… But, Jesper is charming and the guns are hot, and Nina is gorgeous and likes waffles.
5. Edward Rochester // Jane Eyre by Charlotte Bronte. Would pick over Mr. Darcy any day.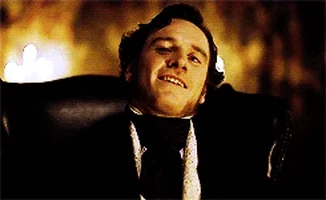 6. Danielle Solomon // Knit One, Girl Two by Shira Glassman. Not a criminal or sociopath! She's nerdy and artsy and lovely.
7. Sandor Clegane // A Song of Ice and Fire by G R R Martin. … I'm not even going to try to justify this one. DON'T JUDGE ME! *SOB*