THE GENTLEMAN'S GUIDE TO VICE AND VIRTUE
MACKENZI LEE
SERIES: GUIDE, #1
GENRES/ SUBJECTS: YA, HISTORICAL, ROMANCE, QUEER (BI MC, M/M)
★★★★★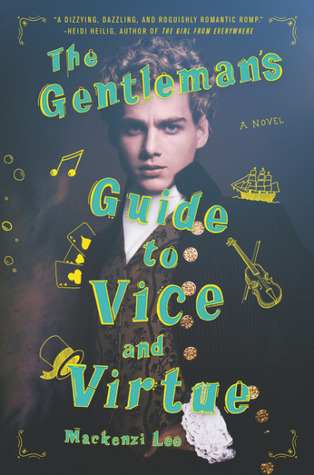 Henry "Monty" Montague was born and bred to be a gentleman, but he was never one to be tamed. The finest boarding schools in England and the constant disapproval of his father haven't been able to curb any of his roguish passions—not for gambling halls, late nights spent with a bottle of spirits, or waking up in the arms of women or men.
But as Monty embarks on his Grand Tour of Europe, his quest for a life filled with pleasure and vice is in danger of coming to an end. Not only does his father expect him to take over the family's estate upon his return, but Monty is also nursing an impossible crush on his best friend and traveling companion, Percy.
Still it isn't in Monty's nature to give up. Even with his younger sister, Felicity, in tow, he vows to make this yearlong escapade one last hedonistic hurrah and flirt with Percy from Paris to Rome. But when one of Monty's reckless decisions turns their trip abroad into a harrowing manhunt that spans across Europe, it calls into question everything he knows, including his relationship with the boy he adores.  
---
I just loved this book so much. It just made me so freakin' happy.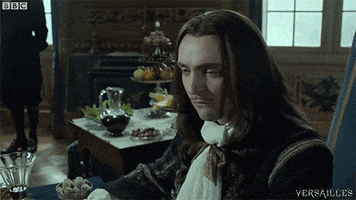 The characters are wonderful. Felicity is no-nonsense and efficient, Percy is a perfect cinnamon roll and Monty… I loved Monty's character. He's exactly my type of emotionally damaged and deflecting. I've seen other reviewers who found him too stroppy and childish though, and I can definitely imagine that having a massively impact on your enjoyment of the book. Monty's voice and personality are really crucial and I think loving or hating him as a character will be a crucial factor in how you get on with the book in general. Obviously, I loved both.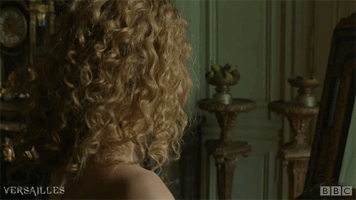 The plot is a total romp. There's so much fun and genuine adventure. From naked excursions in Versaille to bandits, pirates and philosophers stones. My little history-nerd self loved all the little nod and wink details, as well as the genius of using the Grand Tour itself as a plotline (I've never read a story with it before, why?). I really liked that the author was able to keep such a fun, dynamic story while touching on some serious social issues such as queer culture, race relations and abuse in a way that felt completely natural to the setting.
Would I read the next book in this series? Definitely! I'm looking forward to seeing Felicity's next adventure, and I really hope Monty and Percy make a cameo at least.