DOROTHY MUST DIE
DANIELLE PAIGE
SERIES: DOROTHY MUST DIE, #1
GENRES/ SUBJECTS: YA, FANTASY, RETELLING
★★☆
 I didn't ask for any of this. I didn't ask to be some kind of hero.
But when your whole life gets swept up by a tornado – taking you with it – you have no choice but to go along, you know?
Sure, I've read the books. I've seen the movies. I know the song about the rainbow and the happy little bluebirds. But I never expected Oz to look like this. To be a place where Good Witches can't be trusted, Wicked Witches may just be the good guys, and winged monkeys can be executed for acts of rebellion. There's still a yellow brick road – but even that's crumbling.
What happened? Dorothy.
They say she found a way to come back to Oz. They say she seized power and the power went to her head. And now no one is safe.
My name is Amy Gumm – and I'm the other girl from Kansas.
I've been recruited by the Revolutionary Order of the Wicked.
I've been trained to fight.
And I have a mission.
---
I originally DNFed Dorothy Must Die at 25% but I picked it up for the Respawn prompt in The Reading Quest challenge. I'm glad I did but I stick by my original opinions.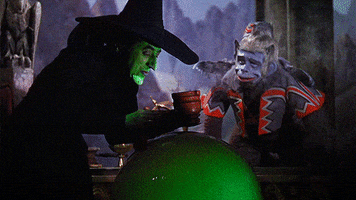 Slut-shaming and 'not-like-other-girls'-ing
Amy has a weird obsession with school-rival Madison Pendleton. Madison is pregnant and a bully. She is constantly implied to be trashy, slutty and all things girly. It's especially odd because, if I was transported to a magical and terrifying world, an annoying high-schooler? Would be the last thing on my mind. Amy, however, brings her up a lot, especially in relation to Dorothy, whom she has similar opinions about.
It's pointed out a few times how much leg or cleavage Dorothy is showing. Not that Amy's judging.
The ruby slippers look like something Madison would wear. Amy, of course, prefers Converse to stupid girly heels, because she's all outcast-chic.
Gamora does Amy's make-up, but that's okay because it's tasteful glitter, not like Madison would do…. etc. etc.
Dorothy's rooms are decorated in shades of pink, something Madison would like.

The palace maids are simpering idiots, and the girls Dorothy trains with are Bitchy Girls TM, who complete with her for Nox's attention and tell our heroine that he's too good for her.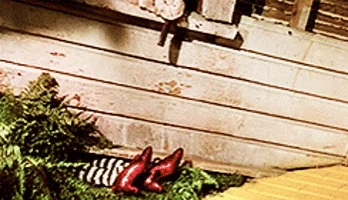 Pacing
The first half of the book is dull and far too long. It could have been trimmed by a couple of hundred words. Amy's training by The Order of the Wicked could have been covered in a chapter or so.
Nox. The 'romance' had absolutely no chemistry and Nox was a totally flat character. I'd happily chuck all of Nox's scenes. And then he barely made an appearance after Amy left for the palace, so what was the point?

All the training in magic and fighting was pointless since the final plan involved cancelling out all the magic in the palace. So much wasted time!
That said…
I actually really enjoyed Dorothy Must Die from around 50% onwards. Once Amy got to play spy in the palace the plot got much more exciting. I loved her sneaking around, rescuing Maude the flying monkey and meeting Jellia. This half of the book would get a much higher star-rating from me.
Would I read the next book in this series? Based on the second half of the book ? Yes, definitely. I just hope the next book gets to the meat of the story faster.