THE RULES AND REGULATIONS FOR MEDIATING MYTHS & MAGIC
F. T. LUKENS
GENRES/ SUBJECTS: YA, URBAN FANTASY, MYTHOLOGY, ROMANCE, QUEER (M/M, BISEXUAL MC) LATINX LI
★★★★★
Desperate to pay for college, Bridger Whitt is willing to overlook the peculiarities of his new job—entering via the roof, the weird stacks of old books and even older scrolls, the seemingly incorporeal voices he hears from time to time—but it's pretty hard to ignore being pulled under Lake Michigan by… mermaids? Worse yet, this happens in front of his new crush, Leo, the dreamy football star who just moved to town. Fantastic.
When he discovers his eccentric employer Pavel Chudinov is an intermediary between the human world and its myths, Bridger is plunged into a world of pixies, werewolves, and Sasquatch. The realm of myths and magic is growing increasingly unstable, and it is up to Bridger to ascertain the cause of the chaos, eliminate the problem, and help his boss keep the real world from finding the world of myths.
---
The Rules and Regulations for Mediating Myths & Magic is brilliant. Lukens was an entirely new-to-me author, and I just happened to stumble across it on NetGalley, but I'm so glad I did.
I fell in love with the protagonist, Bridger, within the first few paragraphs. He's shimmying up a drainpipe for a job interview, wondering what his obit will read if this all kills him, and bemoaning his inability to ever hit a happy medium (case in point — grilled cheese sandwiches: either soggy or burned — I can relate). Bridger's voice is brilliant, full of deadpan humour and wry observations. He sort of reminded me of a cross between Percy Jackson and a YA-friendly Harry Dresden. Which is perfect because that combo kind of describes the story too, but with a touch of Simon vs. thrown in. He's a great kid, trying to do his best — getting a job to help pay for college and take some of the burden off his mom, helping out his new employer (even if he is weird) — but still totally believable as a slightly out-of-place, occasionally selfish teenager.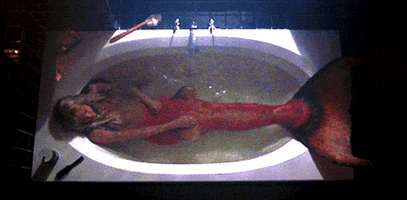 The side characters were great too, from Astrid (his best-friend, who takes no shit, not even from Bridger) to adorable crush Leo (I ship these cinnamon-rolls so hard) or his wonderful mom (I loved the playful relationship between these two.) The cryptid and mythological creatures that popped up — killer mermaids, rampaging unicorns, a sapphic werewolf and a confused sasquatch — along with the magical world of Pavel's office, was great fun. It was well-balanced against the more character-driven parts of the story but I'd love to see more of Bridger, Pavel and the gang's interactions with the 'Myths' in any future stories.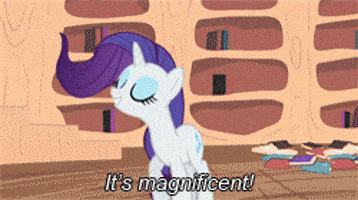 I adored The Rules and Regulations for Mediating Myths & Magic and 100% recommend it. I'll be keeping an eye for a sequel.