DAUGHTER OF A BURNING CITY
AMANDA FOODY
GENRES/ SUBJECTS: YA, FANTASY, QUEER (BISEXUAL), STANDALONE
★★★★☆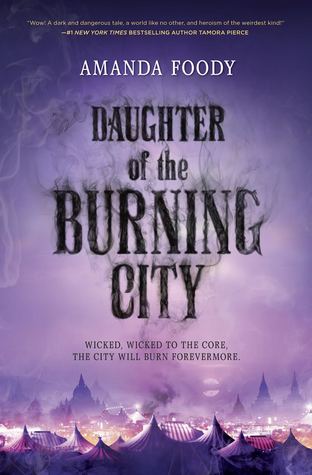 Sixteen-year-old Sorina has spent most of her life within the smoldering borders of the Gomorrah Festival. Yet even among the many unusual members of the traveling circus-city, Sorina stands apart as the only illusion-worker born in hundreds of years. This rare talent allows her to create illusions that others can see, feel and touch, with personalities all their own. Her creations are her family, and together they make up the cast of the Festival's Freak Show.
But no matter how lifelike they may seem, her illusions are still just that—illusions, and not truly real. Or so she always believed…until one of them is murdered.
Desperate to protect her family, Sorina must track down the culprit and determine how they killed a person who doesn't actually exist. Her search for answers leads her to the self-proclaimed gossip-worker Luca, and their investigation sends them through a haze of political turmoil and forbidden romance, and into the most sinister corners of the Festival. But as the killer continues murdering Sorina's illusions one by one, she must unravel the horrifying truth before all of her loved ones disappear.
---
Guh. I loved this book! Daughter of a Burning City is beautifully written, with compellingly flawed characters and an creepy, dark atmosphere. I thought including the little sketches Sorina used to design each member of her family (edited by the killer) were a nice touch, interspersed throughout the story.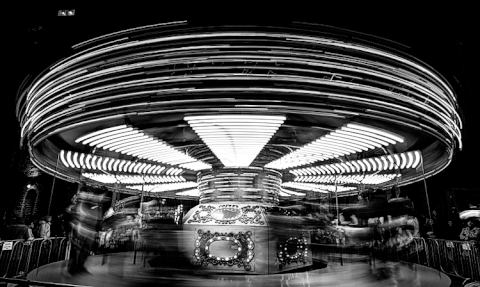 I really liked the main character Sorina, and her family of illusions. Sorina's up-front and determined but still a little naive and childish. She tries her best to protect her family but isn't flawless and makes some mistakes. Each of the illusions has their own life, motivations and well-developed character, even the ones we only see for a short while. I was totally sucked in, terrified for them while they worried about who was hunting them down.
I loved(!) Gomorrah itself. It's a travelling circus city, dark and complicated, with a personality all its own. I would happily read some stories about the previous Proprietors and their fates if Foody ever decides to write them. I loved the idea that all the creepy magical wonders we saw through Sorina at first — the Freak Show, the Menagerie etc — were all just the tip of the iceberg and that even she didn't know the full extent of what went on at the Festival. Gomorrah would definitely go on my list of fictional places I'd love to visit.
A small drawback was that the mystery was a little predictable. There are a few red herrings, but they're just not that compelling so I had my suspicions about the real murderer. It didn't really bother me though. The characters and the setting far outweigh any lack in the plot twist. I also had a bit of trouble understanding why Sorina was picked for the mission towards the end. It was dramatic, but surely she's too valuable to risk when she's so inexperienced?
Those are minor gripes though, and I'll be recc'ing this book a lot.