SOVEREIGN
APRIL DANIELS
NEMESIS, #2
GENRES/ SUBJECTS: YA, SUPERHEROS, QUEER (TRANS MC, F/F ROMANCE), #OWNVOICES
RATING: ★★★★★
Trigger warnings: Transphobia, mis-gendering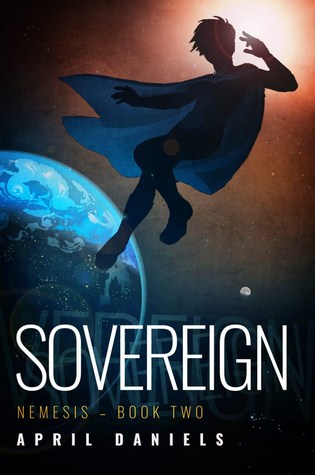 Only nine months after her debut as the fourth superhero to fight under the name Dreadnought, Danny Tozer is already a scarred veteran. Protecting a city the size of New Port is a team-sized job and she's doing it alone. Between her newfound celebrity and her demanding cape duties, Dreadnought is stretched thin, and it's only going to get worse.
When she crosses a newly discovered supervillain, Dreadnought comes under attack from all quarters. From her troubled family life to her disintegrating friendship with Calamity, there's no trick too dirty and no lever too cruel for this villain to use against her.
She might be hard to kill, but there's more than one way to destroy a hero. Before the war is over, Dreadnought will be forced to confront parts of herself she never wanted to acknowledge.
And behind it all, an old enemy waits in the wings to unleash a plot that will scar the world forever.
Wow.
I read Dreadnought at the beginning of the year and loved it. Sovereign is even better. It just ramps absolutely everything up by about a billion. Everything is so action packed, so emotional and the stakes are the highest you can imagine.
There's not one but two villains for Danny to tackle in Sovereign. The first is Graywytch, back and even more horrible than she was in Dreadnought. I'd say she's the more personal conflict. She's a TERF that hates Danny for being trans and is willing to go to any means to strip Danny of her powers. In this book, she teams up with a billionaire (the titular Sovereign ) who wants to market superpowers to the wealthy and establish dictatorships where everyone else works for them. Now, I'm not saying that there are some frightening real-world parallels here, but there totally are, intentional or not.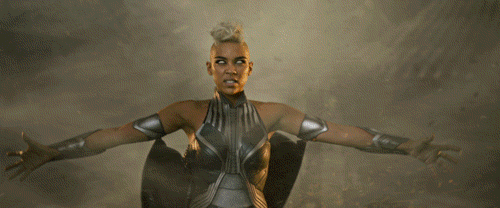 Sovereign deals really well with its character-driven plot points — Danny's anger issues (possible PTSD?), relationship with Sarah and legal battle with her parents — and has some great commentary on gender, sexuality and discrimination. At the same time, this is an action-packed superhero story — possibly one of best I've read. There's lots of world development, from Dreadnought's PR nightmares, a superhero convention, a false murder charge and two hugely ambitious moustache-twirlingly evil supervillain plans.
Sovereign is a superhero tour de force, and I loved this sequel even more than the first book.