MEMORIES OF ASH
THE SUNBOLT CHRONICLES, #2
INTISAR KHANANI
GENRES/ SUBJECTS: YA, FANTASY, PARANORMAL, ASIAN MC
★★★★★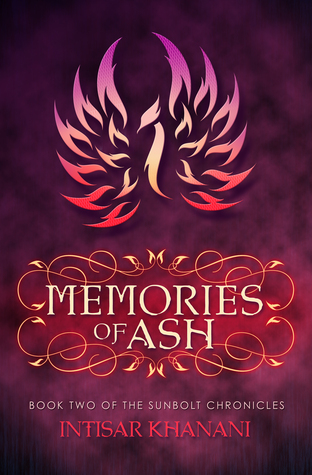 In the year since she cast her sunbolt, Hitomi has recovered only a handful of memories. But the truths of the past have a tendency to come calling, and an isolated mountain fastness can offer only so much shelter. When the High Council of Mages summons Brigit Stormwind to stand trial for treason, Hitomi knows her mentor won't return—not with Arch Mage Blackflame behind the charges.
Armed only with her magic and her wits, Hitomi vows to free her mentor from unjust imprisonment. She must traverse spell-cursed lands and barren deserts, facing powerful ancient enchantments and navigating bitter enmities, as she races to reach the High Council. There, she reunites with old friends, planning a rescue equal parts magic and trickery.
If she succeeds, Hitomi will be hunted the rest of her life. If she fails, she'll face the ultimate punishment: enslavement to the High Council, her magic slowly drained until she dies.

Intisar Khanani has done it again. Memories of Ash is the sequel to Sunbolt, a book I read a month ago and adored! (review here) I immediately (before I'd even finished Sunbolt) bought my copy of Memories of Ash and the only reason it's taken me even this long to finish was because my Kindle self-destructed.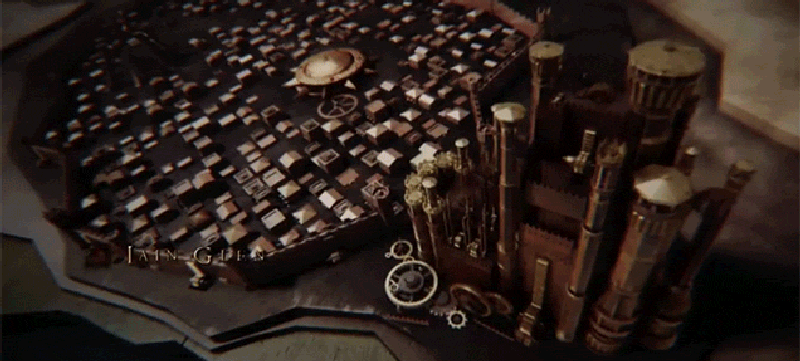 I loved Hitomi's character in Sunbolt and she grows even more in Memories of Ash. Although there's a whole host of secondary characters – both new and returning – which gives the world a brilliant level of depth, Hitomi is very much front and centre. Her personality and objectives are never out-shadowed by the world-building, plotline or other characters. She's creative, strong-willed, determined and self-sacrificing – the perfect heroine for this type of story. She's not perfect though, she has moments of doubt, fear and vindictiveness, all of which make her relatable and make sense for the situations in which she finds herself.
The world-building is just as well-done as it was in Sunbolt. We see a whole host of new places, characters and cultures as Hitomi leaves the sanctuary of Stormwind's cottage, travels through The Burnt Lands and the desert and finds her way in the big city. I especially loved the Mage School and all the details of life there that Khanani wove into the plot. The world-building was great but never got in the way of Hitomi's journey.
While I did miss Val in this instalment (he's crucial to the plot but only briefly appears), this was very much Hitomi's story. Khanani develops the character so well, while also exploring morality and choosing-your-path in an unobtrusive way. I loved that Hitomi's fate was decided by her own actions and she never shied away from the consequences of her decisions. I also thought it was interesting to see a story where the protagonist doesn't rack up a (glossed over) body count to achieve their objective/ escape etc. I thought Hitomi's decisions e.g. to be caught rather than win a fight and kill someone, made her both more interesting and more realistic.
tl;dr  Memories of Ash is a brilliant sequel that completely smashes Second Book Syndrome — I can't wait for the next instalment!