THE SOMNAMBULIST AND THE PSYCHIC THIEF
LISA TUTTLE
THE CURIOUS AFFAIR OF, #1
GENRES/ SUBJECTS: HISTORICAL, MYSTERY, PARANORMAL
★★★☆
For several years Miss Lane was companion, amanuensis, collaborator and friend to the lady known to the Psychical Societs only as Miss X – until she discovered that Miss X was actually a fraud.
Now she works with Mr Jasper Jesperson as a consulting detective, but the cases are not as plentiful as they might be and money is getting tight – until a case that reaches across the entirety of London lands in their laps.
It concerns a somnambulist, the disappearance of several mediums, and a cat stuck up a tree . . . the links with the cat are negligible, but there is only one team that can investigate the seemingly supernatural disappearances of the psychics and defy the nefarious purpose behind them.
Three and half to four stars, maybe?
I could probably describe The Somnambulist and the Psychic Thief as Sherlock Holmes, but wherein Watson is a woman and the leading character — and where paranormal activity and psychic powers are a real and dangerous force. I enjoyed the historical setting, in Victorian London at the peak of séances and spiritualism, and the details Tuttle used really added depth to the story. As I said, it reminded me a lot of the original Conan Doyle versions of the Sherlock Holmes stories – which is obviously saying a lot for the author.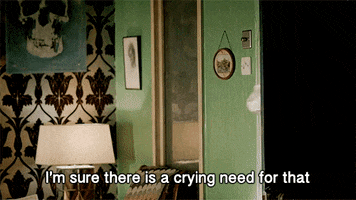 Miss Lane is a great character – a sensible no-nonsense woman who investigates the paranormal and, upon starting work for Mr Jesperson, acts as the sensible, logical member of the investigative duo. Just like Watson, she's the grounding force for her partner's genius. Although, I would say compared to some of the adaptions of Watson, Miss Lane is incredibly competent and a wonderful detective in her own right. Although Mr Jesperson is the genius, Miss Lane is more than capable all on her own. I was a little less keen on Mr Jesperson as a character in general. Although for the most part he was interesting and kind in a sort of absent-minded way, at times he was petulant and selfish (very Sherlock-y) which annoyed me. He's also a bit of a cliché – super intelligent with a whole host of exciting and exotic skills from his many travels but unprepared for living a day-to-day existence in London. His mother, on the other hand, is a delight whom I couldn't help but imagine as Una Stubb's Mrs Hudson.
The mystery was fun, if a tad predictable but I felt the story was a little too long, veering off in a few places. However, I really liked the duo of Lane and Jesperson and would be interested to see what adventures they'll get up to next.