May 9: Ten Things On Our Reading Wishlist (topic originally done January 2014) — things you want to see more of in books — tropes, a time period, a specific type of character, an issue tackled, a certain plot, etc. All those things that make you think I WANT MORE OF THIS IN BOOKS!
***
1. Girl Gangs. Magical, street, pirate, zombie-killing or otherwise, although fantasy is, of course, also my top pick. Just more girl gangs, please. I'm thinking along the lines of Sailor Moon or Hurricane Heels by Isabel Yap.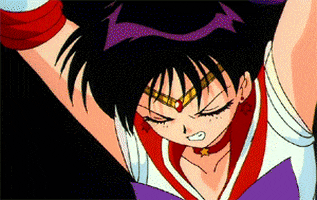 2. Quirky jobs. And characters who love their jobs and want to succeed without the story being all about hellish workplaces and bosses e.g. The Devil Wears Prada and The Wolf of Wall Street. Give me entrepreneurs with mail order companies and characters running the family spice shop. A Honeyed Light by Freddie Milano has one MC working in his family's Indian restaurant and the other running a sex toy shop.
3. More f/f fairytales and retellings.
Check out http://lucielovekj.tumblr.com for so many awesome princess edits.
4. Actually, more f/f anything. Also more bisexual, trans, aro, ace, queer etc.
5. More variety of bodies. More characters with disabilities but also just more chubby characters, boys with crazy-dyed hair, girls with tattoos etc.
6. Healthier relationships, especially in YA. No more of this "you belong to/with me" business, more positive and realistic attitude to sex, less slut/ virgin shaming. Less insta-love, fewer pointless love-triangles. And can please stop pretending that the person you choose at 16, is always the one true love of your life or the person that you'll spend years and years with?
7. Mythical creatures. Dragons make everything more awesome, obviously, but how about some new takes on sirens, wyverns, centaurs and unicorns too.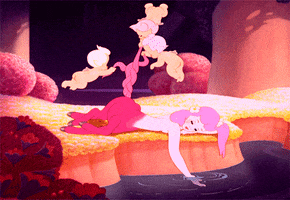 8. Alternate Histories. What would happen if such-and-such was just ever so slightly different? I feel like I've seen a lot of WW2 themed alt-histories (but haven't read them, not my time-period I'm afraid) but how about some other historical takes like And I Darken by Kiersten White and Naomi Novik's Temeraire series?
9. Out of fashion genres. These things go in cycles, so maybe it's time for some revivals? Pirates, westerns, space operas etc? Or mix and match them together to create something new like Firefly or Westworld.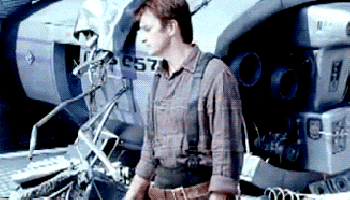 10. More less-common retellings and mythologies, especially non-Western, especially #ownvoices. I adore Beauty and the Beast, Snow White and Hades/Persephone as much as the next obsessive nerd, but I'd love to see a bit more variety. Or else do something completely new with it, Snow White in space, maybe?
What's on your wishlist?