THE GAUNTLET
AUTHOR: KARUNA RIAZI
GENRES/ SUBJECTS: MG, FANTASY, ADVENTURE, STEAMPUNK, BANGLADESHI MC, #OWNVOICES
RATING: ★★★★☆

When twelve-year-old Farah and her two best friends get sucked into a mechanical board game called The Gauntlet of Blood and Sand—a puzzle game akin to a large Rubik's cube—they know it's up to them to defeat the game's diabolical architect in order to save themselves and those who are trapped inside, including her baby brother Ahmed. But first they have to figure out how.
Under the tutelage of a lizard guide named Henrietta Peel and an aeronaut Vijay, the Farah and her friends battle camel spiders, red scorpions, grease monkeys, and sand cats as they prepare to face off with the maniacal Lord Amari, the man behind the machine. Can they defeat Amari at his own game…or will they, like the children who came before them, become cogs in the machine?
---
I don't read that much middle-grade, but everything I'd heard about this convinced me to make the exception for The Gauntlet. It's billed as a steampunk, reverse-Jumanji with a Bangladeshi MC and influences. Everything about that is just amazing, and it's a perfect description of the story.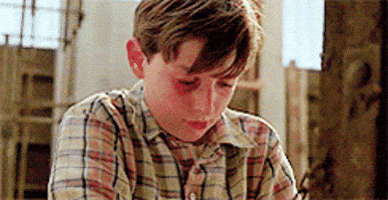 The plot is fast-paced, the characters constantly jumping from task to task. Personally, I would have like a little more 'getting-to-know-you' time before the game, especially for Farah's friends who felt a little flat, but I can't really fault an MG-adventure for being action packed! The challanges were good fun, giving each kid a chance to shine. I did feel like the last challenge and final show down were a little less impresive when compared to the other three, but that might just have been me. I liked that the challenges were all game-themed, and that the family's love of games tied everything together. There were a few scenes where I got a little lost, and the ending felt a tad rushed, but only in a very, very minor way and not enough to detract from my enjoyment.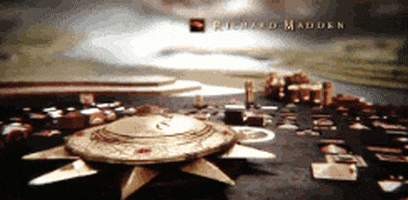 I really enjoyed Farah's character, who managed to be both sensible and brave, balancing out her two friends nicely. I loved her relationship with Ahmed, and how her devotion and affection her her little brother was shown not just in the dramatic quest to save him, but in lots of little ways, like letting him win a game or holding his hand. Sometimes in these kinds of quest stories, we're told how much the MC cares for the lost loved-one but don't really get to see it in action. I really felt the connection between these guys.
A great fun novel, that reminded me a lot of the earlier Percy Jackson books. And I can't give a better recommendation than that.