A COMMON ROAD
AUTHOR: STEPHANIE RABIG
GENRES/ SUBJECTS: GREEK MYTHOLOGY, STEAMPUNK, LGBTQIA (F/F), ROMANCE
RATING: ★★★☆
Governess Temperance Caldwell has several misgivings about her upcoming mission trip. First, she can never take a ride on an airship without getting sick. Second, her charge has been quite recalcitrant lately. And third, she's heard terrifying things about the Amazons.
That fear proves to be justified when Amazons take over the ship, mistake her for someone else, and take her hostage. Her best chance of survival is to make a liability of herself, prove to be too much trouble for the Amazons—and that would be much easier to do if Cynara, the leader of the Amazons, wasn't so captivating…
---
It's a really short story (just 59 pages) so this'll be a fairly short review.
First impression are important and this really nails it. First, the cover is beautiful. I read an ebook, but don't you think a paperback with all that bright blue and gold would look great on the shelf? Second, the premise! The premise completely drew me in – I mean really – I've never consider airships and Amazons as thing that would go together, but as someone who loves both and doesn't see either enough? Ding, ding, ding! So original and brilliant.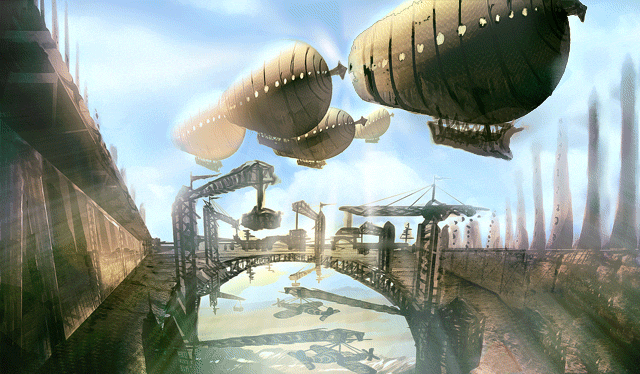 The plot is pretty much what you'd expect – Temperance is kidnapped by the nasty Amazon's (in a case of mistaken identity), she go to live with them, sees their way of life, realises they're not so bad and falls for the Queen. Pretty straightforward but within this story, Rabig fits in a lot of action – in-flight airship battles (twice), an aerial bomber-style attack, mermaids and a very odd childbirth – so the story moves quickly, keeping you immersed in what's going to happen next.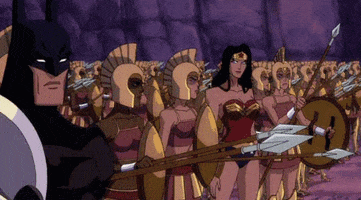 There are quite a few characters mentioned but most of the focus is on Temperance, which makes sense as it's her journey. Temperance is well developed, with clear values that she's willing to stand up for, as well as a few secrets of her own. She has well-thought-out strengths and weaknesses – clever enough to think on her feet, playing the part of Baroness Dorothea to keep herself save, but with crippling airsickness that allows her to be kidnapped in the first place.
The other Amazon's are touched upon as well but the character I would have really like to see more of was Amphridite – Temperance's ward – who, just like Temperance, is keeping secrets from her Zeus-worshipping mother. I wonder what would have happened if they had both been taken captive?
The ending and the romance all felt a little rushed to me (especially the romance, considering that she's a hostage), but overall this was a good solid read, and kept me turning the pages.
I received a copy of this book from the publisher through NetGalley. This did not impact my review.