OF FIRE AND STARS
AUTHOR: AUDREY COULHURST
GENRES/ SUBJECTS: FANTASY, LGBTQIA (F/F), ROMANCE, YA
RATING: ★★★☆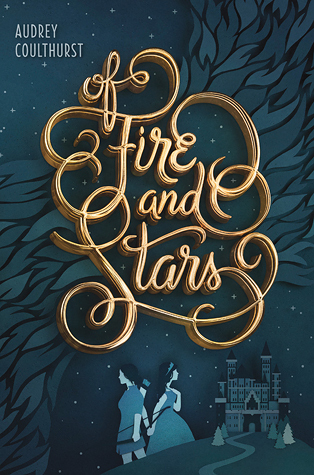 Betrothed since childhood to the prince of Mynaria, Princess Dennaleia has always known what her future holds. Her marriage will seal the alliance between Mynaria and her homeland, protecting her people from other hostile lands. But Denna has a secret. She possesses an Affinity for fire—a dangerous gift for the future queen of a kingdom where magic is forbidden.
Now, Denna must learn the ways of her new home while trying to hide her growing magic. To make matters worse, she must learn to ride Mynaria's formidable warhorses—and her teacher is the person who intimidates her most, the prickly and unconventional Princess Amaranthine—called Mare—the sister of her betrothed.
When a shocking assassination leaves the kingdom reeling, Mare and Denna reluctantly join forces to search for the culprit. As the two become closer, Mare is surprised by Denna's intelligence and bravery, while Denna is drawn to Mare's independent streak. And soon their friendship is threatening to blossom into something more.
But with dangerous conflict brewing that makes the alliance more important than ever, acting on their feelings could be deadly. Forced to choose between their duty and their hearts, Mare and Denna must find a way to save their kingdoms—and each other.
---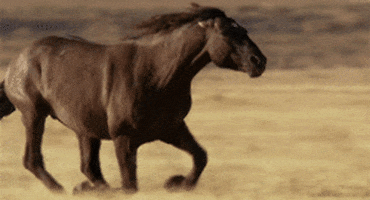 🐴 I really loved the two main characters. Dennaleia and  Amaranthine are completely different women with completely different ways of being a princess. Mare is the rebel – she loves to ride and train her horses, sneaks out into all the worst pubs in the city and has no intention of marrying. Denna is in many was the more traditional quiet princess but she also has her own quirks and strengths – she loves to read and wants to know all about her new country so that she can serve on the Council and help her people. Both are strong female characters, well written and displaying the different ways in which women show their strength. I loved them both, but Denna might be my favourite by a hairs-breadth.
📚 Other Pros: The romance between the girls is super cute, and although there's an instant interest/attraction, the relationship develops in a nice slow-burn. There's quite a lot of supporting characters, and the ones that get the most attention are likeable and interesting. I thought that the elemental magic on display from Denna, and the hints that it varied from person-to-person (sea-sense etc.) was really cool.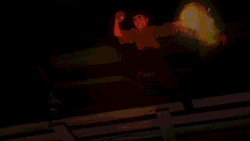 🔥 Cons: The magic had so much potential!!! Not only is it elemental magic which I adore, it had links to their gods, views varied across the countries, people showing signs were stolen/ saved. So much! But it did't really seem to get any airtime except for where it crossed with the politics. On that note, the politics of inside the Mynarian Council itself, within the city and with neighbouring countries was all a bit overdone. It was complicated enough, but I felt we heard the same thing a few times and overall it felt a little flat.
There were a few points, mostly around the middle that were a little slow. I enjoyed each chapter while I was reading it but was in no real hurry to get back to it once I put it down, if that makes sense?
Overall, a cute and different fantasy with masses of world-building potential.