STOLEN INK
AUTHOR: HOLLY EVANS
SERIES: INK BORN, #1
GENRES/ SUBJECTS: URBAN FANTASY, PARANORMAL, LGBTQIA ROMANCE (M/M)
RATING: ★★★☆
I'm Dacian, a tattoo magician, and my life went from my biggest concern being finding a pretty guy to fall into bed with at the end of the week to everything falling apart around me.
There are two problems in my life.
Number one – I'm an ink magician, the thing of myths. A lot of very powerful people would love to get their hands on me, and I have no intention of letting that happen.
Number two – A tattoo thief came to my city, and the magical community has decided that I'm the guy to stop them.
Somehow, I have to catch the thief without letting my secret out of the bag, and that's even harder than it sounds.
---
Warning: This book appropriates the term spirit animal, and uses it consistently and as an important part of the plot. I'm not Native so I really can't comment but it made me uncomfortable, so I think it's something readers may want to be aware of going in.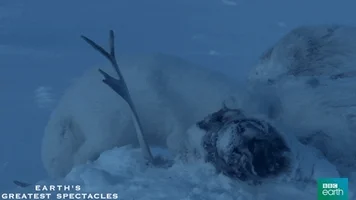 🌇 PRO: It feels like it's been a really long time since I've read a 'proper' Urban Fantasy. This is a really good one, with some paranormal elements thrown in. It's such a unique idea. I've never come across magical tattoos before, especially not this type and focusing on a tattoo artist as the MC. Basically, some people will, at some point, have an animal tattoo pushing through their skin, eager to be inked. It's Dan's job to find to ink these magical tattoos, the animals of which can then be released from the person's body to fight, chill out or whatever. (Note: These are not the 'spirit animals' mentioned above.) Now someone is killing people by carving out these animals and he's the only one who can stop them. Pretty cool right?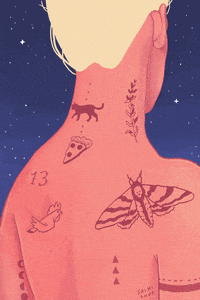 🐱 PRO: Dan (who's name didn't show up for a good while, confusing when you read the summary a while ago) is a pretty likeable if slightly arrogant guy, with a team of really cool friends. His tattoo animals are Aris the snake and Kira the cat, and they both have their own personalities and are characters in their own right. His tattoo partner, best friend and ex, Keirn is an artsy elf and they pick up a socially awkward, asexual, feral fox shifter, Vyx along the way. I loved all of these characters.
🐍 PRO: The plot moves quickly and kept me on my toes. The killer kind of appears from nowhere, but there's lots going on throughout the book that I didn't feel like the plot was missing the crime-solving too much.
🎨 CON?: The world building is pretty complex with lots of different types of paranormal characters – Ben the dreamwalker, Ethan the magic breaker, Isa the weaver, Keirn, Vyx and a few other types of werewolf-type characters. And of course, there's the tattoo magicians and ink magicians, as well as a meddlesome Council, determined to make Dan's life hell. So there's a lot going on and some of it feels a bit underexplained, especially why being an ink magician is so frowned upon. I think some of this could be smoothed out and developed as the series goes on though. I really enjoyed this book and would definitely pick up the next one.