BINTI
SERIES: BINTI
AUTHOR: NNEDI OKORAFOR
GENRES/ SUBJECTS: SCI-FI, NOVELLA, PROTAGONIST OF COLOUR, OWN VOICES, YA
RATING: ★★★☆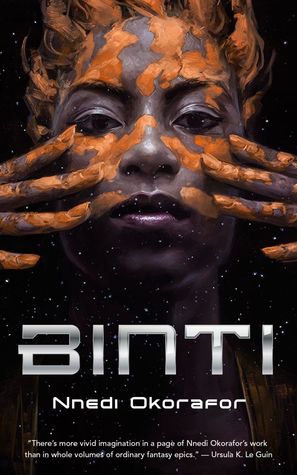 Her name is Binti, and she is the first of the Himba people ever to be offered a place at Oomza University, the finest institution of higher learning in the galaxy. But to accept the offer will mean giving up her place in her family to travel between the stars among strangers who do not share her ways or respect her customs.
Knowledge comes at a cost, one that Binti is willing to pay, but her journey will not be easy. The world she seeks to enter has long warred with the Meduse, an alien race that has become the stuff of nightmares. Oomza University has wronged the Meduse, and Binti's stellar travel will bring her within their deadly reach.
If Binti hopes to survive the legacy of a war not of her making, she will need both the gifts of her people and the wisdom enshrined within the University, itself – but first she has to make it there, alive.
🌍 This is such a unique story, different from anything I can remember having read. It's also a short novella, which just impresses me all the more. This was (as far as I remember) the first time I've read any Afrofuturism. I loved how Okorafor was able to take two very different elements – the Himba people of Namibia, who do not travel, and the space-travelling journey to Oomza Uni – and show how Binti's two worlds both contrasted and worked together.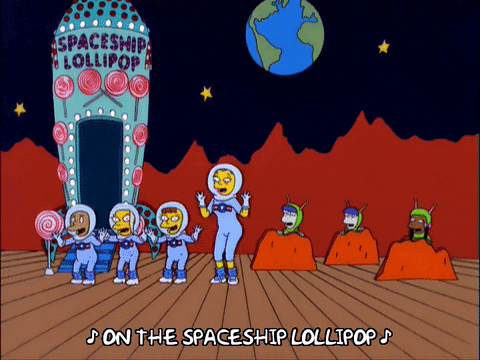 👾 I did find the beginning of the story a bit difficult because there was a lot of terminolgy being thrown around and world-building going on. Okorafor doesn't coddle the reader or hold your hand through the world-building. She throws you right into it and expects you to keep up. I loved the approach but it did mean that I spent a little while getting my bearings within the story, meaning I enjoyed it more as things fell into place and the story progressed.
🌠 Binti herself is a wonderful character. She's super smart – only 5% of Oomza Uni's students are human and she is the only Himba to attend. Okorafor not only tells us that Binti is clever – she's the most gifted harmonizer in her family – she shows us in the way that Binti uses her brains to survive the (space jelly-fish) Meduse attack and become their ambassador. She's also brave – leaving her family to follow her dreams, and standing up to the Meduse when she needs to.
🎓 As I mentioned above, this is a novella not a full novel – it's just 96 pages. I do think Okorafor pulled of an amazing feat in craming as much into those pages as she has, but there were plenty of things I would have loved to have seen more of. Oomza Uni is an entire planet dedicated to learning and I would have liked to explore it more. And what about the other students? The other species which attend, and the planets that they come from? The author has built an interesting world, with lots of space for development. Luckily the sequel, Home, came out recently so I'll be looking forward to picking that up.