HEARTLESS


AUTHOR: MARISSA MEYER
GENRES/ SUBJECTS: RETELLING, FANTASY, ROMANCE, YA
RATING: ★★☆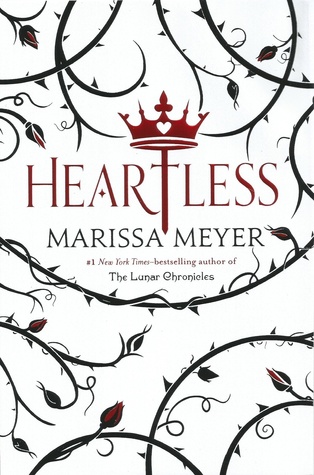 Catherine may be one of the most desired girls in Wonderland and a favorite of the unmarried King, but her interests lie elsewhere. A talented baker, she wants to open a shop and create delectable pastries. But for her mother, such a goal is unthinkable for a woman who could be a queen.
At a royal ball where Cath is expected to receive the King's marriage proposal, she meets handsome and mysterious Jest. For the first time, she feels the pull of true attraction. At the risk of offending the King and infuriating her parents, she and Jest enter into a secret courtship.
Cath is determined to choose her own destiny. But in a land thriving with magic, madness, and monsters, fate has other plans.
Warning: This book will make you hungry!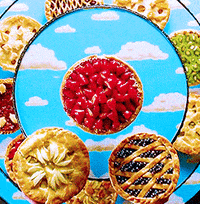 This was such a hard book to rate and I know I'll be completely in the minority on this one, so don't judge me for it. I wanted to love this book soooo much. I've been excited about it coming out since I first heard it was coming out. A retelling? From the villians POV? Alice in Wonderland? And from Marissa Meyer? It should have been perfect, I thought it was just okay, kind of meh.
What I liked:
The writing is gorgeous. Rich and velvety and descriptive. Everything is lush and beautiful – especially the food – I swear I put on weight just reading about those pies. As an Alice fan, I enjoyed how many references and nods to the source material were worked in, especailly some of the smaller things like the mock-turtle or the treacle well. The plot, once it got going, was interesting, but I wanted more of the adventure and mystery.
What I disliked:
The pacing. It felt to me like nothing really happened until more than halfway through the story and then all the excitement and action was packed into the last quarter or so of the book. Despite the meandering, a lot of things still felt really rushed – Cath's personality change, her romance with Jest, her plan for Peter etc. Aside from that, it was just far too long.
The characters. I actually really liked a good few of the background charatcers – the King, Hatta, the treacle-well sisters and Duke Warthog etc – they were all either interesting or likeable. Cath, not so much. She felt dull to me, and spent a lot of time whining or moping. She, along with Jest and their relationship, felt really 2D to me. And on that note, why was everone in love with her? The King, Jest, the knave – and all without any real development or reasoning.
Finally, there were two tropes that I really disliked. 1- The hysterical, hugely jealous gay character in love with our hero. 2 – Cath has only one female friend (not counting the one other friends-who-hate-each-other character) and they have a ridicuolusly ugly falling out too. Why do the women all need to be bitchy enemies here?
A copy of this book was provided to me by NetGalley. This had not affected my opinions or review.