PETER DARLING
AUSTIN CHANT
GENRES/ SUBJECTS: FANTASY, M/M ROMANCE, RETELLING, TRANS MC, NOVELLA, #OWNVOICES
RATING: ★★★★★
Trigger warnings: Transphobia, Misgendering, Dead Naming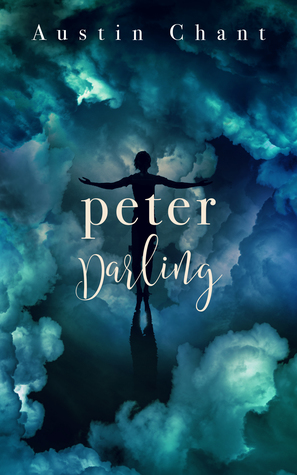 Ten years ago, Peter Pan left Neverland to grow up, leaving behind his adolescent dreams of boyhood and resigning himself to life as Wendy Darling. Growing up, however, has only made him realize how inescapable his identity as a man is.
But when he returns to Neverland, everything has changed: the Lost Boys have become men, and the war games they once played are now real and deadly. Even more shocking is the attraction Peter never knew he could feel for his old rival, Captain Hook—and the realization that he no longer knows which of them is the real villain.
☠ I LOVE THIS STORY! To give you an idea of how much I loved it, I ordered the paperback before I'd even finished the ebook. Because I need both. I needed a copy that can sit on my bookshelf and that I can stroke the pages of while I feel all the feels. I always loved Peter Pan and stories inspired by the magic of Neverland. Chant manages to fit in all of the best into his story – cheeky mermaids, clever little fairies and dramatic sword-fights – while also adding in his own monsters, hidden treasures and original characters.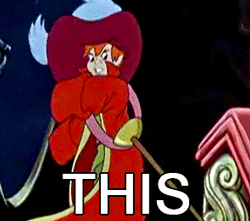 🌊 To be honest I'd never really thought of any romantic pairings here. I'm a convert now though. Peter and James and perfect for each other, their alter-egos of Pan and Hook compliment each other throughout the story, but the real magic comes through as the two men's real — more vulnerable — personalities begin to shine through. I thought Chant chose the perfect time/ age to set this story — Peter returns to Neverland after a decade, so it's more of a sequel than a retelling — Peter is old enough that it doesn't feel weird but young enough that his conflicting feelings and sometimes immature reactions are very believable.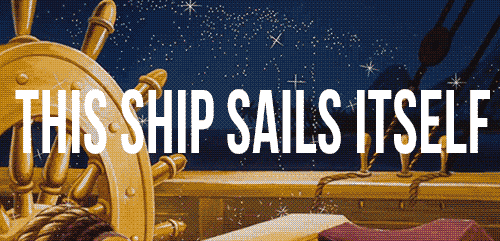 💎 There are some breathtakingly beautiful scenes here — both happy and sad. Obviously the romance plays a big part, but there are lots of other emotions too. The scenes in the Darling household are difficult to read, and could be triggering (there's dead-naming, misgendering and depressive thoughts) but as much as I can tell as a cis woman, the trans aspects of the story are handled delicately, carefully and with complete respect. There's also a few death scenes, which feel more bittersweet than brutal, but one especially had actual tears in my eyes – which for me is a real rarity.
⚔ I would have loved if this were a longer book, firstly because the prose is lovely and descriptive to read, and secondly because there's so much going on — so many great ideas and interesting backstories. I'd have loved to read more about the insect-like fairies and their communities, Redbeard's  hidden treasure, Ernest's time in Neverland and especially how the magic of Neverland bends itself around Pan and Hook.