Top Ten Books I Wish Had (More/Less) X In Them (the original idea came from Andi who suggested top ten books I wish had more kissing which I thought could be fun but also realize it might not be everyone's thing! Could also be top ten books I wish had more diversity in them or top ten books I wish had less violence in them or less romance focus in them or top ten books I wish had more dragons in them. IDK! Have some fun with this one!). From The Broke and the Bookish.
Top 10 Supporting Characters I Wish Were Featured More.
The Harry Potter series by J.K. Rowling.
Hermione Granger – Let's be honest this is the most obvious one, isn't it? How different would the series have been if Hermione was the chosen one? She'd probably have taken out Voldemort and the corrupt Ministry over summer break.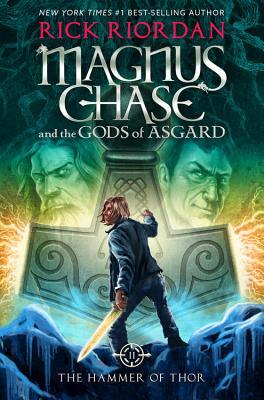 The Magnus Chase and the Gods of Asgard series by Rick Riordan.
Samirah Al-Abbas – I do really love Magnus' voice as a storyteller but, to me, Sam is the real action-hero star of this series. She's a complicated, nuanced character and brave as all get out.
The Heroes of Olympus series by Rick Riordan.
Reyna Ramírez-Arellano, Hazel Levesque, Frank Zhang – What can I say? Riordan writes some of the very best supporting characters around. Even though this is probably my least favourite of his series (although that doesn't mean it's bad), it still has three of the most interesting and likeable characters ever. I loved watching them get more screen-time and development as the series went on.
Rebel of the Sands series by Alwyn Hamilton
Shazad Al-Hamad, Hala, Prince Rahim – There were a lot of new characters and great development in this sequel but these are my favourites.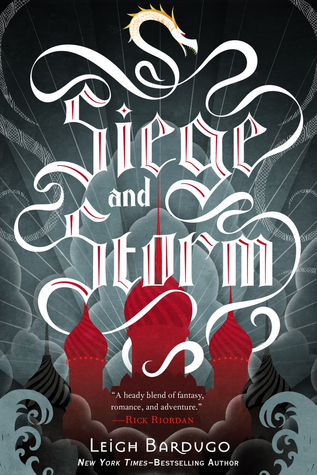 The Grisha series by Leigh Bardugo
Nikolai Lantsov – Every time there's an announcement from Leigh Bardugo, I hope it's that Nikolai is getting his own book.
The A Song of Ice and Fire series by George R.R. Martin
Sansa Stark – I know she gets POV chapters as the series goes on, but to me, Sansa is one of the most relatable and interesting characters in the series and I'd love to see more of her. Especially considering how poorly she's treated by the TV series. I'd also throw in all the Mormont women as an extra here too.