THE ABYSS SURROUNDS US
AUTHOR: EMILY SKRUTSKIE
SERIES: THE ABYSS SURROUNDS US. #1
GENRES/ SUBJECTS: SCIENCE-FICTION, PIRATES, ROMANCE, LGBTQIA (F/F)
★★★★
I read this for the #DiverseReads2017 February Prompt: POC Main Character / Biracial / Multiracial.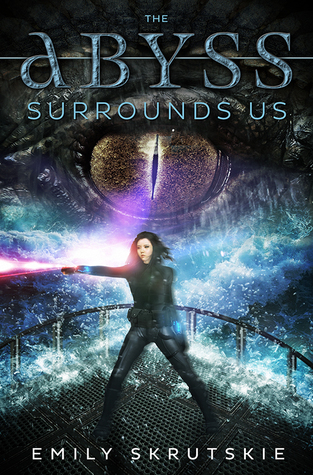 For Cassandra Leung, bossing around sea monsters is just the family business. She's been a Reckoner trainer-in-training ever since she could walk, raising the genetically-engineered beasts to defend ships as they cross the pirate-infested NeoPacific. But when the pirate queen Santa Elena swoops in on Cas's first solo mission and snatches her from the bloodstained decks, Cas's dream of being a full-time trainer seems dead in the water.
There's no time to mourn. Waiting for her on the pirate ship is an unhatched Reckoner pup. Santa Elena wants to take back the seas with a monster of her own, and she needs a proper trainer to do it. She orders Cas to raise the pup, make sure he imprints on her ship, and, when the time comes, teach him to fight for the pirates. If Cas fails, her blood will be the next to paint the sea.
But Cas has fought pirates her entire life. And she's not about to stop.
🐢 I really loved the world-building – rising ocean levels, the emergence of floating pirate cities, the importance of the Reckoners to protect ships – it felt very natural and woven throughout the story. I especially like the Reckoners, which are such a cool and unique concept. The idea that there were different types and cross-breeds, giving each kind it's own strengths and weaknesses was really well thought out. The two Reckoners that was were given a deeper view of – Druga and Bao – were both given very different personalities, something I imagine is difficult to pull off when you're writing animals. I fell in love with Druga instantly and was heartbroken when the ship was attacked. Cas is right about Bao, he is a little shit, but even he grew on me and I was rooting for him towards the end.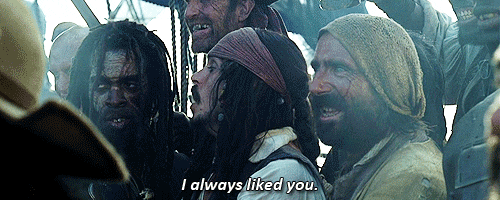 ☠ As for the human characters, Cas is a wonderful and very relatable character. She's smart and brave but also very believable as a young girl out on her own for the first time. Her mistakes make sense and she seems to take a good look at the world around her as it changes. The relationship between Cas and Swift is one of those hate-turns-to-love things, which I'm usually not a fan of. It worked here though because it was such a slow-burn. I also really like that the author and characters all see the power imbalance in their relationship and agree that nothing can happen until they're on 'equal footing'.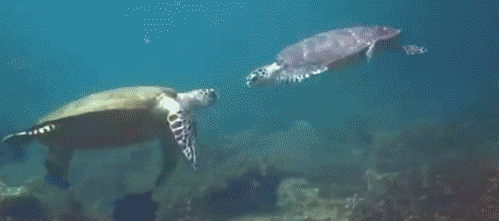 🐋 The story was dark in places but had enough sweetness and humour at just the right places to balance it out, The action scenes are intense and dramatic – the kind of thing that would make for an amazing big budget CGI action movie. The pacing felt a little off in places, slowing down just a tad too much or speeding through some of the background information that I would have liked to know more about. Overall though, this is a phenomenal first novel from Strutskie and I'm really excited to have gotten my hands on a copy of the sequel, The Edge of the Abyss, as I'm really keen to find out more about Cas and the crew, especially considering the big shake-up and changes at the very end of this book.