All about the visuals: Top Ten Favorite Graphic Novels/Comics or Ten Comics on My TBR or Top Ten Favorite Picture Books. From The Broke and the Bookish.
Saga. Volume 1. Brian K. Vaughan (Writer), Fiona Staples (Artist).
I've only read the first volume of Saga, but I love how original it it and the devotion in the relationship between the main characters.
Batman and Robin by Grant Morrison (Writer), Frank Quitely (Artist).
I love this version of the Dynamic Duo. Dick Grayson (the original Robin) takes over at the Bat and slightly homicidal Damian Wayne is Robin. It's great to see their roles switched, a happy Batman and angsty Robin.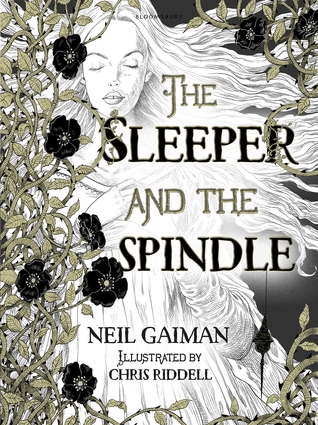 The Sleeper and the Spindle by Neil Gaiman (Author), Chris Riddell (Illustrator).
A new take on/ mash-up of Sleeping Beauty and Snow White were the girls can take care of themselves.
Hellblazer: Original Sins by Jamie Delano (Goodreads Author), John Ridgway (Illustrator), Alfredo Alcalá (Illustrator).
My favourite DC character and anti-hero. Don't judge the comics by the movie, this series is probably my favourite graphic novel.
Young Avengers by Allan Heinberg, Jim Cheung (Illustrations), Andrea DiVito (Illustrations).
The children and protégés of various Marvel Avengers form their own team. As wel as superheroing, they also team with teen issues and living up to your heroes. There's a m/m relationship front and centre.
Fables by Bill Willingham (Goodreads Author) (Writer), Lan Medina (Artist), Steve Leialoha (Artist), Craig Hamilton (Artist), James Jean (Cover Artist).
Kinda of a pre-Once Upon a Time? Great re-imagining of lots of fairytales in a modern setting.
The Olympians by George O'Connor.
Tells the key stories and origins of each Olympian god in a fun way.
Birds of Prey by Gail Simone.
Batgirl, Black Canary and Huntress set up a all-girl superhero crime-fighting team. Simone writes the best version of these female heroes and this series should be a must read for every comic-book fan especially women.
Zatanna: Everyday Magic by Paul Dini, Rick Mays (Illustrator).
One of my favourite heroines, who's always overlooked. I love this light-hearted standalone where shes the star. Also has a bonus John Constantine cameo.