The Terracotta Bride
Author: Zen Cho
Genres/ subjects: YA, Fantasy, LGBTQIA+ (F/F), Romance, Mythology, Protagonist of Colour, Novella
Rating: ★★★☆
In the tenth court of hell, spirits wealthy enough to bribe the bureaucrats of the underworld can avoid both the torments of hell and the irreversible change of reincarnation.
It's a comfortable undeath … even for Siew Tsin. She didn't choose to be married to the richest man in hell, but she's reconciled. Until her husband brings home a new bride.
Yonghua is an artificial woman crafted from terracotta. What she is may change hell for good. Who she is will transform Siew Tsin. And as they grow closer, the mystery of Yonghua's creation will draw Siew Tsin into a conspiracy where the stakes are eternal life – or a very final death.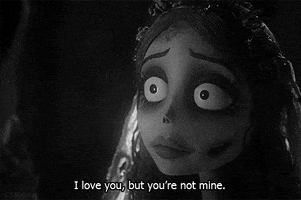 👻 I love the way Cho writes — her descriptions are beautiful and descriptive without falling into cliches — if nothing else, this is great little sampler of her work.
👰 The  world-building is fabulous, especially considering how short the story is. Chinese mythology is blended with fantasy/sci-fi in a way that makes sense and is well explained. I loved all the details of the afterlife and how it functioned, from the abuses of wealth to the memory-erasing teas. I've very little knowledge of Chinese afterlife beliefs, so I'm not sure how much is fiction and how much is mythology, but the fact that it all worked together and that I understood everything as described, is testament to Cho's writing.
👩‍❤️‍👩Personally, I felt that the romantic elements of the story (both pairings) felt rushed and under-developed. Because of that, I didn't feel the sacrifices felt believable and it was difficult to connect to the couples.