Bib·li·o·phile Fridays is a new weekly meme, co-hosted by Aurora and myself. Please come check us out over at the Goodreads group, we'd love to have you take part.
National Cheese Lover's Day! Pick 5 books where romance plays an important part.
My five choices for this weeks theme.
My Lady Jane by Cynthia Hand, Brodi Ashton, Jodi Meadows
Simon vs. the Homo Sapiens Agenda by Becky Albertalli
The Song of Achilles by Madeline Miller
Jane Eyre by Charlotte Brontë
The Wrath and the Dawn by Renee Ahdieh
I don't read many pure romance stories, but it does come up as a sub-plot in most of my reading. These are some of my favourites where the love story was really central to the plot.
A little more detail: The Wrath and the Dawn by Renee Ahdieh
Summary.
In a land ruled by a murderous boy-king, each dawn brings heartache to a new family. Khalid, the eighteen-year-old Caliph of Khorasan, is a monster. Each night he takes a new bride only to have a silk cord wrapped around her throat come morning. When sixteen-year-old Shahrzad's dearest friend falls victim to Khalid, Shahrzad vows vengeance and volunteers to be his next bride. Shahrzad is determined not only to stay alive, but to end the caliph's reign of terror once and for all.
Night after night, Shahrzad beguiles Khalid, weaving stories that enchant, ensuring her survival, though she knows each dawn could be her last. But something she never expected begins to happen: Khalid is nothing like what she'd imagined him to be. This monster is a boy with a tormented heart. Incredibly, Shahrzad finds herself falling in love. How is this possible? It's an unforgivable betrayal. Still, Shahrzad has come to understand all is not as it seems in this palace of marble and stone. She resolves to uncover whatever secrets lurk and, despite her love, be ready to take Khalid's life as retribution for the many lives he's stolen. Can their love survive this world of stories and secrets?
Some of my favourite covers.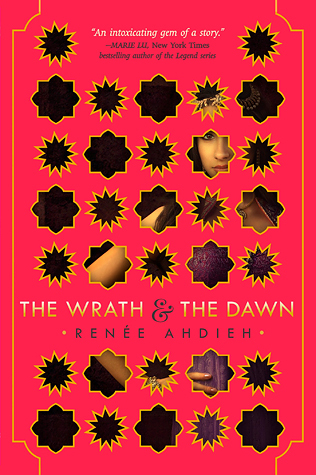 Some other books based on stories from Arabian Nights.