Ensnared
Author: A. G. Howard
Series: Splintered #3
Genres/ subjects: YA, Fantasy, Romance
Rating: ★★★★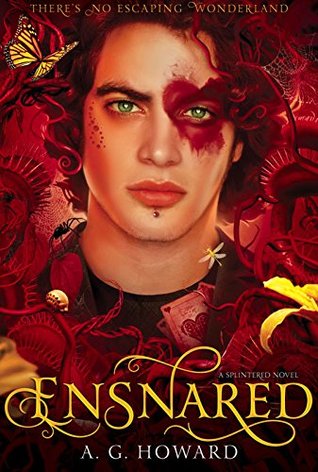 After surviving a disastrous battle at prom, Alyssa has embraced her madness and gained perspective. She's determined to rescue her two worlds and the people and netherlings she loves. Even if it means challenging Queen Red to a final battle of wills and wiles . . . and even if the only way to Wonderland, now that the rabbit hole is closed, is through the looking-glass world–a parallel dimension filled with mutated and violent netherling outcasts. In the final installment of the wildly popular Splintered trilogy, Alyssa and her dad journey into the heart of magic and mayhem in search of her mom and to set right all that's gone wrong. Together with Jeb and Morpheus, they must salvage Wonderland from the decay and destruction that has ensnared it. But if they succeed and come out alive, can everyone truly have their happily ever after?
I read this as a part of Once Upon A Bookcase's 2017 Retellings Challenge.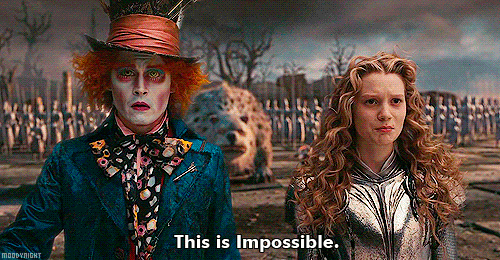 🐞 I loved Splintered, but found the sequel, Unhinged, a struggle.I'm pleased to say that Ensnared is a great return to form. The magical twists and turns of Howard's Wonderland are back in full force, and some even darker element come in with the introduction of AnyElsewhere.
☠ I loved Hart and her court of terrors. It was scary and dark, and the scene with Jeb really horrified me. It worked really well to balance out the scariness from the first book, highlighting that even though Wonderland can be creepy too, there is goodness and magic worth saving there.
🌟 I was also pretty pleased with how the conflict with Red worked out. I didn't find her particularly formidable in the last book, so teaming her with Hart and her minions was great. I liked the way Alyssa saved the day with both her strength of will and her magic, and how she chose to deal with Red in the end.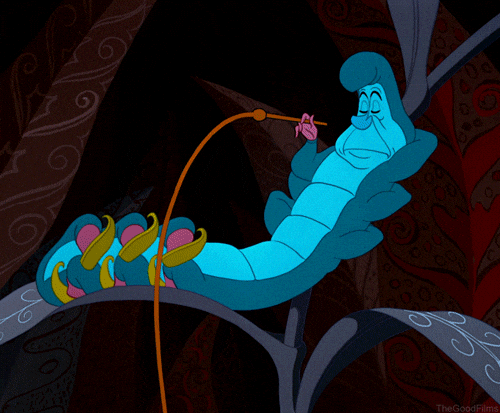 💔 There is a lot of Alyssa agonising over the men in her life. A lot. As usual, so no surprise there. My biggest bug-bear with this series is the romance and Alyssa's inability to choose, or even better, to be enough on her own.
💜 Jeb, who I have happily despised for most of this series, actually grew on me towards the end–so much so that I didn't hate the (wonderfully unique) resolution to the love triangle problem. That said, I'm happy with how the Epilogue ended it. Morpheus is definitely my favourite of the two boys (although he took a while to really grow on me). I really wish the Untamed novellas were focused on Alyssa's future as Queen in Wonderland instead, because I'd love to read more of them ruling together.