WHEN THE MOON WAS OURS
AUTHOR: ANNA-MARIE MCLEMORE
GENRES/ SUBJECTS: YA, ROMANCE, MAGICAL REALISM, LGBTQIA
RATING: ★★★★☆
I read this for the #DAReadAThon Prompt: Lumos! Features: #ownvoices, LGBTQIA (trans MC, trans secondary character), Latina MC, Pakistani MC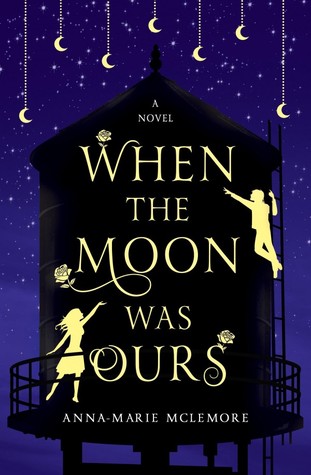 To everyone who knows them, best friends Miel and Sam are as strange as they are inseparable. Roses grow out of Miel's wrist, and rumors say that she spilled out of a water tower when she was five. Sam is known for the moons he paints and hangs in the trees, and for how little anyone knows about his life before he and his mother moved to town. But as odd as everyone considers Miel and Sam, even they stay away from the Bonner girls, four beautiful sisters rumored to be witches. Now they want the roses that grow from Miel's skin, convinced that their scent can make anyone fall in love. And they're willing to use every secret Miel has fought to protect to make sure she gives them up.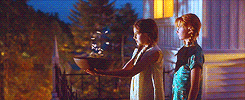 🌹 I was a little unsure about starting this book to be honest. Magical-realism fantasy seems to have gotten very popular recently and I've tried a couple before but the style just seems to fall flat for me. I'm so glad I tried When the Moon Was Ours though, because this time I really got what all the hype was about. Anna-Marie McLemore creates a whimsical, dream-like story about accepting friends and family, uncovering the past and protecting secrets.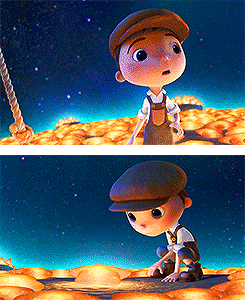 🌛 Miel was saved and remade by the river and found inside a water-tower. Aracely uses eggs and herbs to save people from their heartsickness. The four beautiful Bonner sisters have a mysterious hold over the townspeople, and have able to get anything and any boy they want. All these magical occurrences are treated as every-day and secondary to the story of Sam and Miel's changing relationship and the Bonner's blackmailing of Miel. Because of this, the story is incredibly relateable and feels more about the characters than the magical elements.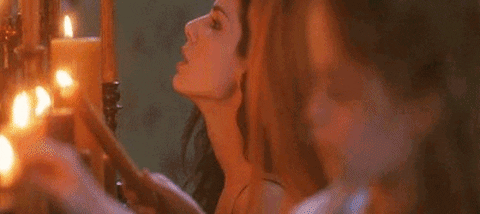 ✂️ The story blends together Latin and Pakistani mythologies with a wonderfully diverse cast. I loved the traditions and stories McLemore used to create Sam and Miel's world. The story of La Llorona, the wailing spirit woman who drowns her children is crucial to Miel's story, her crippling fear of both water and pumpkins, and her own history. The Pakistani tradition of bacha posh , is integral to Sam's journey to accepting who he is and who he wants to become. It's a tradition I had never heard of before – where a daughter in a family with no son's may dress and behave as a boy, so that there is a man in the house – but found really interesting to learn a little about.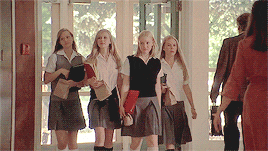 🎨 I'm not Pakistani, Latina or trans, but from what I understand from other reviewers, and from how the book read to me, all these thing were flawlessly worked together into the overall plot, as well as being treated with dignity, understanding and respect. This story was truly magical and I'm glad to finally have caught the magical realism bug. The only tiny, tiny criticism I have is that, for me, it was a tad slow in places, but I think that was a personal thing that probably suited the style of the writing.